The real Ron Miscavige specializes in betrayal: of his younger son, his daughters… his family and even his friends. Some individuals make one big mistake in life, a betrayal which they regret and seek to atone for their sins. Others veer toward betrayal but pull themselves out of it, accept forgiveness and move on with a happy family. But Ron Miscavige is uniquely in that 0.0025 percentile that not only betrays once but keeps on giving.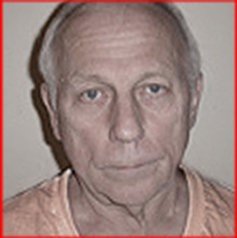 There are many schools of thought on how one goes about selling their soul: some factious, others not. For Ron, it's a deadly serious activity because he won't introspect and consider that what he has done is sold his soul for peanuts all to help the degenerates he calls his "friends."
As a recap, Ron lived a good life for 26 years as a third trumpet in a Church band. He traveled the world, playing to standing room only crowds in England, Europe, the Caribbean and coast to coast here in the U.S. He did pretty good, only being arrested once during those 26 years. He has his younger son to thank for yanking him into the religious order after his first arrest for attempted rape and other crimes and keeping Ron clean so it didn't occur again.
But when a newspaper started sniffing around Ron's first arrest, off Ron went with his wife who was younger than both his daughters to live with his mother-in-law (who is herself younger than Ron). That's betrayal one.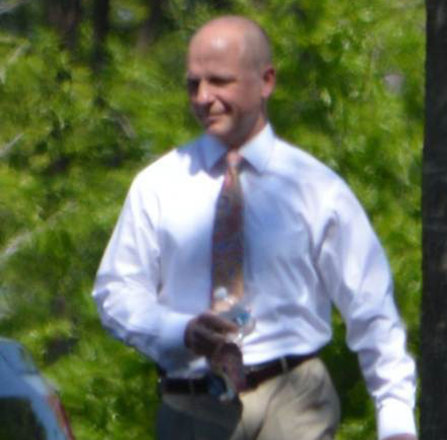 Betrayal number two is when his daughters told Ron whatever you do, don't go live with Ronnie, his namesake son. Ronnie is well known as a sex-addict. Ronnie likes to mix business with pleasure, combining a Long & Foster meeting with a trip to the massage parlor which reportedly ends "happy." But that's only years after abusing his sisters in a way one doesn't repeat. That's why they pleaded with Ron not to move to Williamsburg, Virginia. Of course, Ron did. And Betrayal #3 is being an eyewitness to Ronnie's arrest for a sex crime, Ronnie's mugshot and "guilty" determination, AND SAYING NOTHING AT ALL TO HIS DAUGHTERS.

Betrayal #4 followed rapidly—asking his younger son for "a little" help and covering up all the other betrayals Ron was engaged in. Of course, the younger son helped Ron—like he has his entire adult life—giving Ron $100,000 to buy a house, which by the way is the first house Ron owned mortgage free. Ron doesn't like to mention it, but that younger son found another house for Ron that would have been terrific but Ron wouldn't take it. Ron also doesn't like to mention that he was getting annual medical insurance coverage, too. Ron probably didn't like it because who would? When you sell your soul, you probably can't enjoy spending the spoils of attempted extortions!
Betrayal #5 overlapped #4, when Ron listened to his "friends"—the same people who were attacking Ron's daughters and causing all manner of grief to Ron's family—to try to make a million by lying for $$$. Ron couldn't resist, even though that "million" turned out to be next to nothing. Ron couldn't see that he enjoyed the benefits from his younger son throughout his life and even during Betrayal #5, was only the subject of interest because of his younger son. Oh, how this old man never learned.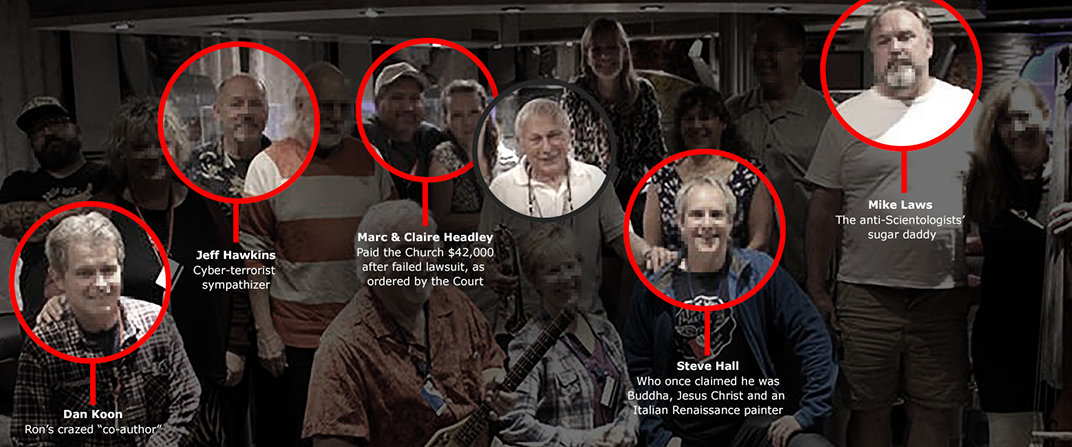 When you sell your soul, you have to "find the devil" and for Ron, that was easy. He just went to his friends who specialized in misleading Ron and getting him to harm his flesh and blood.
The word is you can cancel the contract of a soul sold out. But it takes work and that is something Ron Miscavige never does.