There is a certain kind of individual who can be considered godless, immoral, villainous and driven by evil. This is a man who commits crimes against women, who is racially bigoted, who is anti-Semitic and who attacks religion and the religious beliefs of others. Ron Miscavige fits the bill.
Ron Miscavige has all the above in his dossier. Let's examine his history of arrest.
After a sex-crime victim picked Ron from a photo lineup, the police arrested and charged him with "criminal attempt at rape, indecent assault, simple assault, recklessly endangering, criminal trespass and burglary" for an attack on a woman at an apartment complex outside of Philadelphia.
Click here to see the full police reports →
The verbatim account in the 1985 police report from the victim is as follows: "His features are so much alike and looks so close it's almost freaky. It has been over seven months but number four [Ron] really looks like him."
"His features are so much alike and looks so close it's almost freaky. It has been over seven months but number four [Ron] really looks like him."
The victim further told police a harrowing account of being pushed by her assailant onto a bed after he lured her into an empty apartment she was showing to prospective renters. She further told of how he ripped open her blouse and scratched her face before she fought him off.
Here is what detectives from the Upper Merion Township Police Department outside Philadelphia wrote in their report. For privacy reasons, the names of the victim and witness have been redacted:
On the evening of October 9, 1984, after darkness, at approx. 20:00 hrs. [a woman] was working alone in the rental office of the Kingswood Apartment complex [in King of Prussia, Pennsylvania]. She noticed a car pull up in the front of the rental office. Shortly after seeing this car arrive a white male entered the rental office and enquired about renting an apartment. [The victim], who was on the phone at the time when the man entered, handed the man a brochure and asked him if he wanted to see a one bedroom or two bedroom apartment.
She said the man seemed to be caught off guard by this question and, after looking at a sign which indicated the door to the "two bedroom" sample apartment, the man said that he wanted to see a two bedroom apartment. [The victim] directed him to the two bedroom sample and finished her phone conversation. She then joined the man in the sample apartment. [The victim] stated that the man did not say too much and commented very little about the apartment. As she turned away from the master bath and walked near the bed, the man pushed her back onto the bed, leaned over her, ripped open her blouse with both his hands and said, "I'm going to get you Cutie" or something similar. During the ensuing struggle she received scratches on her face. She managed to kick the man in the groin and he immediately ceased the attack and fled the scene.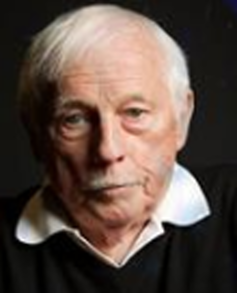 As the police report continues, similar suspicious events clearly involving Ron pursuant to the same modus operandi soon transpired in the same area:
On January 21, 1985 at approx. 1500 hrs, [a separate female witness] was working in the rental office of the Gulph Mills Village apartments. At that time a white male entered the rental office and inquired about renting an apartment. When asked if he was interested in a one or two bedroom unit he answered that it did not matter. [The witness] became suspicious of the man because of this answer. She gave him some general information and offered to show him a sample apartment. While explaining the details of the apartments to the man [the witness] said he acted both disinterested and silly. The man declined to see the sample. He asked about her Saturday office hours and then left the office hurriedly. She stated that she felt very uneasy while speaking to this man because he never made eye contact with her but continually stared at her breast.
On March 25, 1985 at approx. 1810 hrs. [the witness] was working in the Gulph Mills Village apartment rental office when this same man entered the office, walked directly to [her] desk and asked for directions but she was terrified and did not answer… and he left the office.
According to police documents, the witness at the Gulph Mills Village complex wrote down details about the car (a 4-door cream colored Honda Accord) and the license plate, which exactly matched Ron Miscavige's car. When Detective Deegan of the Upper Merion Police interviewed Ron he admitted that a) it was his car, b) he was a salesman and had made business calls to the Kingswood apartments where the assault had occurred and c) that he was in the rental office of Gulph Mills Village apartments in late March.
Ron … admitted that a) it was his car, b) he was a salesman and had made business calls to the Kingswood apartments where the assault had occurred and c) that he was in the rental office of Gulph Mills Village apartments in late March.
Both women were shown a photo display of five different men. Both picked out Ron from the selection and stated he was the man who entered their rental offices, with the victim identifying him as the man who assaulted her. Ron has admitted, "They showed me a composite drawing of the suspect. It could only have been me. It looked so much like me that I could have posed for the picture."
The police descended in force upon Ron's house with a search warrant and came in looking for evidence, including one brown men's suit and a camel colored cloth coat. Ron's daughters, who were in the area then, recall that he wore such a coat often but that the police mistakenly grabbed a similar one belonging to their mother, Loretta. (The woman Ron now admits he regularly beat for a decade.)
Ron called his younger son in a panic over what would happen to him in jail. He believed that he would be sodomized and found hanging in a cell. Ron continued to feel that way years later. In a shameful and racist 2011 rant in which he recalled the incident in a voluntary taped interview:
The first attorney we had, if we would have kept him I would be in jail now getting f----- up the ass by a n-----. I can tell you right now.
WARNING: GRAPHIC CONTENT
Ronald Miscavige's comments are extremely offensive and contain highly inappropriate language.
When his younger son acted to help Ron, a condition for that help was the younger son's insistence that Ron join the religious order so that Ron could "clean up his act" and finally lead a moral, ethical life. Ron had been leading an immoral life leading up to the arrest, and the younger son knew that only a complete change and strict moral boundaries would keep Ron out of trouble. So his younger son insisted that if Ron escaped conviction, he would join the Sea Organization to keep his behavior in check. Ron had proved that he couldn't be trusted to behave if left to his own devices.
The dates tell the tale: On May 1st, Ron is interviewed by the police. On May 8th, Ron is arrested and the police conduct a search of his home. By the end of May the charges were dismissed thanks to his younger son and the highly respected experienced attorneys he retained. June 10th, Ron drove cross-country to California, where he joined the religious order.
As soon as Ron got off, he reported for duty, as ordered.
As soon as Ron got off, he reported for duty, as ordered.
For the next 27 years Ron was afforded the opportunity to work in a Church band as a trumpet player, travel the world, thereby fulfilling his dream of playing music and performing for audiences. This was a far cry from the dissolute life of an itinerant cookware salesman in Pennsylvania. Ron lived and worked at the idyllic Golden Era Productions facility in Southern California, received strong moral support and largely stayed out of trouble.
In 2011, a reporter from the Philadelphia Daily News started poking around about Ron's arrest so many years earlier. Ron began acting irrationally and irritated that the subject had come up again. Shortly after the article appeared in print, Ron abruptly took off from Golden Era Productions in what he now fabricates as his "escape."
The Church attempted to defend Ron in the article, just as his younger son had defended him so many years previously. All Ron ever received from his son was support and defense to help him live out his life in peace. To this day, Ron has never told his son or the Church what really happened.
It's obvious that bringing up memories of his near miss with a prison sentence struck a nerve, both in the way he acted when the newspaper inquired about it and in his racist rant discussing it.
No matter, the indisputable fact is that Ron was convinced he would be imprisoned (and then be sodomized and found hanging in his cell). His younger son is the person he turned to for help and, while thousands of miles away, retained the best legal counsel in Philadelphia. Ron is a free man thanks to his younger son.
Now he shows his "appreciation" by trashing religion and his family—just to make a buck. To Ron, loyalty is a word not understood. Ron is a criminal, as outlined in the dictionary: an offender, a villain, a delinquent, a malefactor, a wrongdoer and a miscreant.