Tom McMurray, trombone player; Carl Leach, trumpet player; McHenry Ellis, woodwinds—sax, flute, clarinet; and Russ Greilich, composer and arranger. These are some of the best musicians with years of professional experience in Las Vegas, New York and California. As members of the Golden Era Musicians, they played in a band with Ron Miscavige for over two decades.
Knowing Ron Miscavige for so many years, these former bandmates are in utter disbelief at the lies Ron now tells and how low he has stooped to betray and exploit his son for money. They know the real story. Here it is:
While in the religious order, Ron Miscavige was a musician playing in the band. Ron's role was simply to play in the band. That's all. On occasion, the musicians would see his son, when they would perform at Church events. But not often, as his duties required traveling worldwide for the religion.
When Ron did see his son for a personal visit, it was always strictly personal and about family. According to his bandmates, Mr. Miscavige's visits were always a treat for Ron. He would boast and brag afterward to everyone he could find about how he spoke to his son, and how proud he was to be his father. Ron always made a point of telling all his bandmates details about these special moments, how much it meant to him, and how he enjoyed these times. Ron would brag about how smart his son was, his son's accomplishments and how he was the right person to be leading the Church. Ron was nothing short of an ardent proponent and promoter of his son.
The highlight for Ron every year was his birthday. Every year it was an annual tradition for his son to go to great lengths to make sure his father's birthday was a spectacular, memorable day. Ron's younger son would buy his dad a new trumpet, one that he still plays today, or a new car—the very car Ron drives. Every year his son would arrange for his father to enjoy an incredible spread of exotic food—waited on hand and foot by the galley staff who treated Ron like a king. Sometimes he was treated to a spread from a five-star restaurant. Ron drank champagne and wine with his wife. Photos always showed Ron beaming like a young kid on his birthday as he enjoyed his meal and opened his gifts. Mr. Miscavige treated his father with the utmost respect and love. Afterward, Ron would write glowing notes to his son thanking him for all the celebrations and gifts.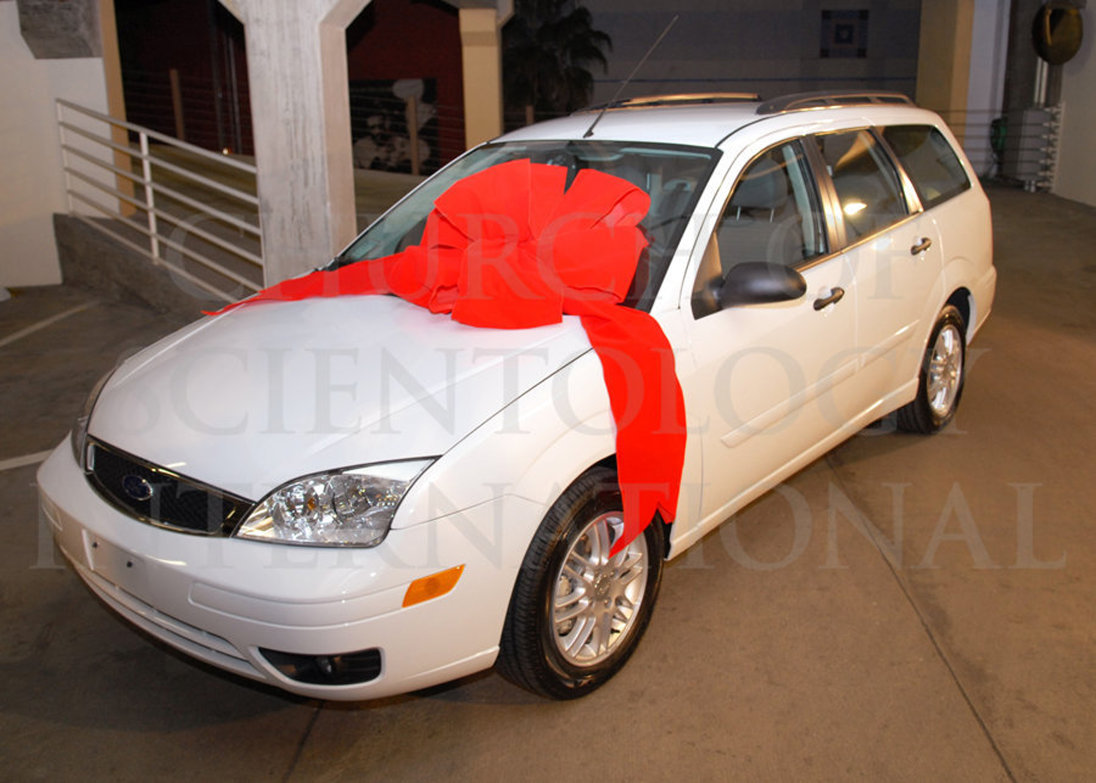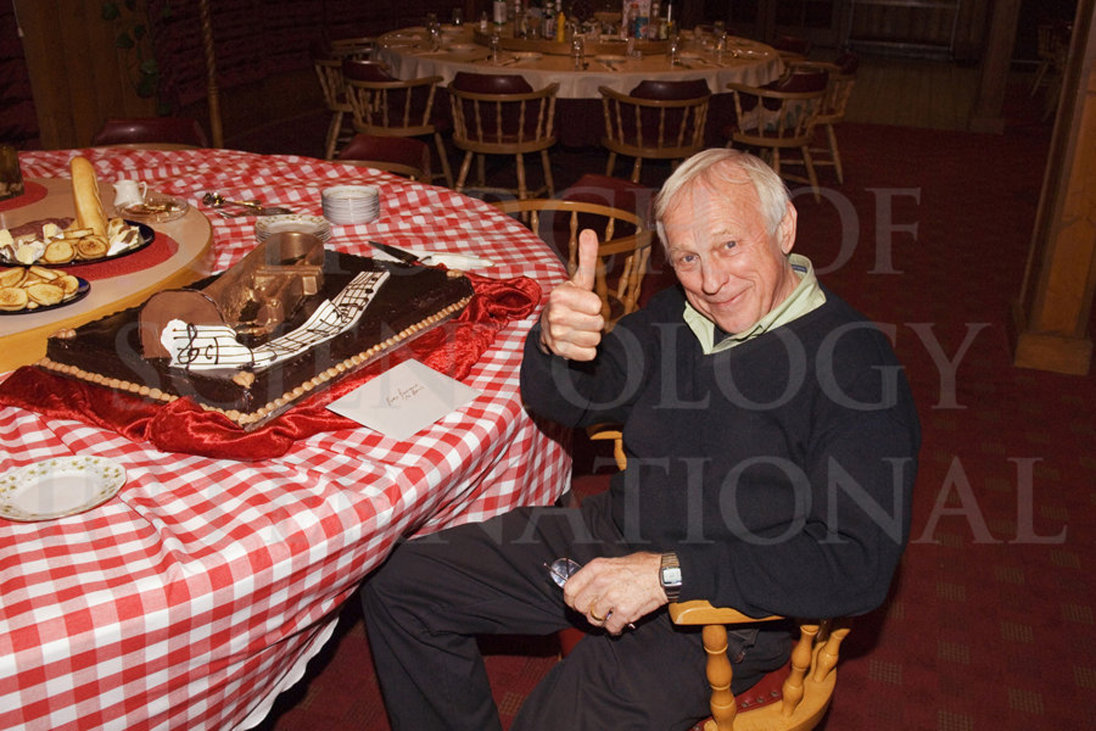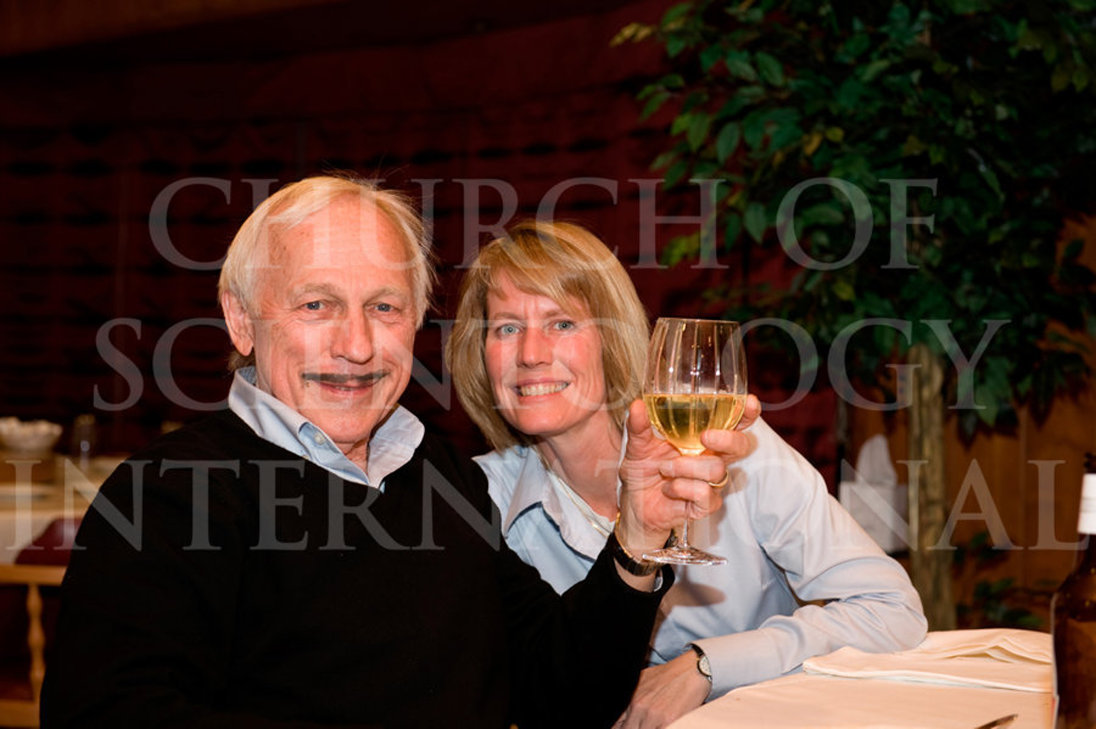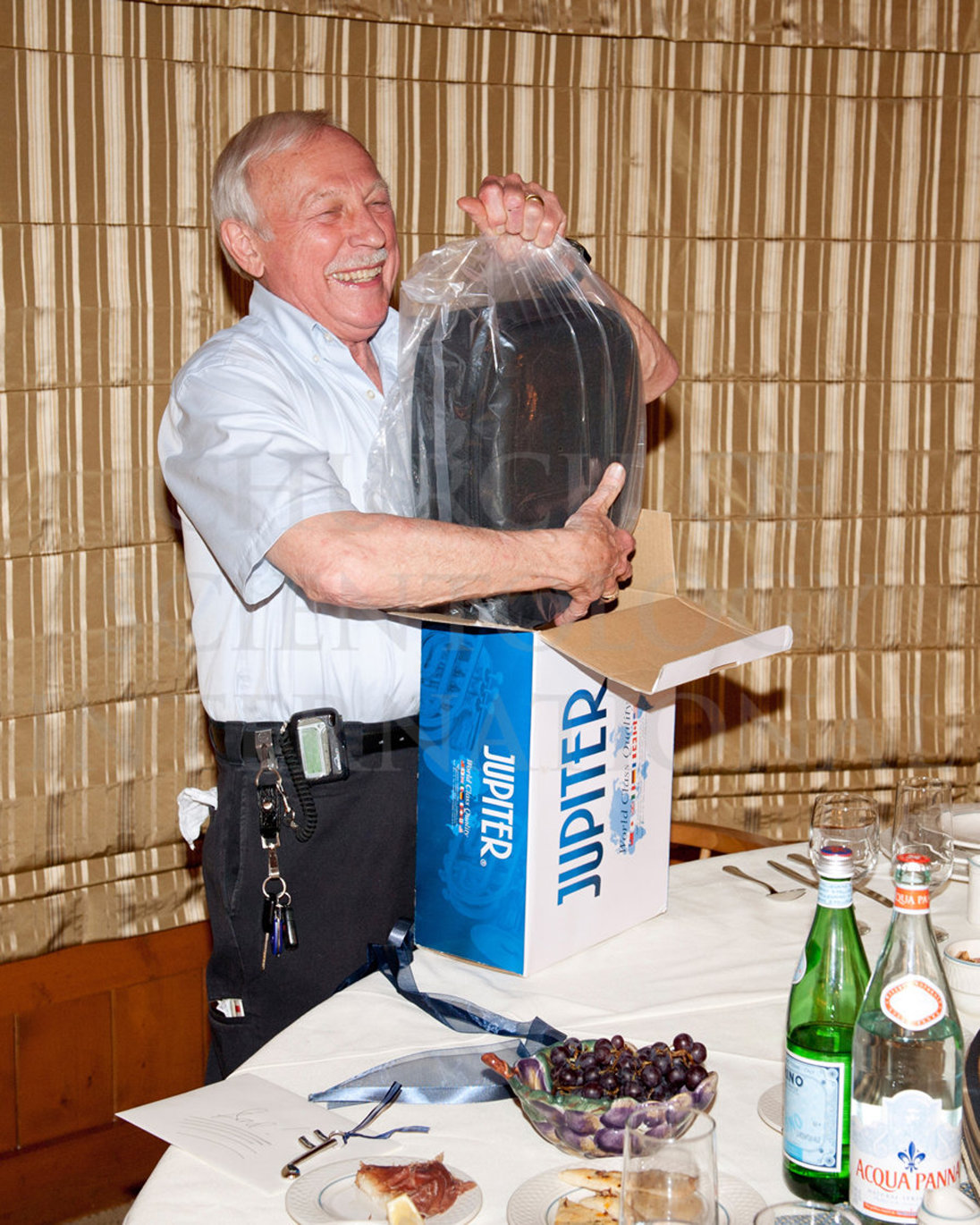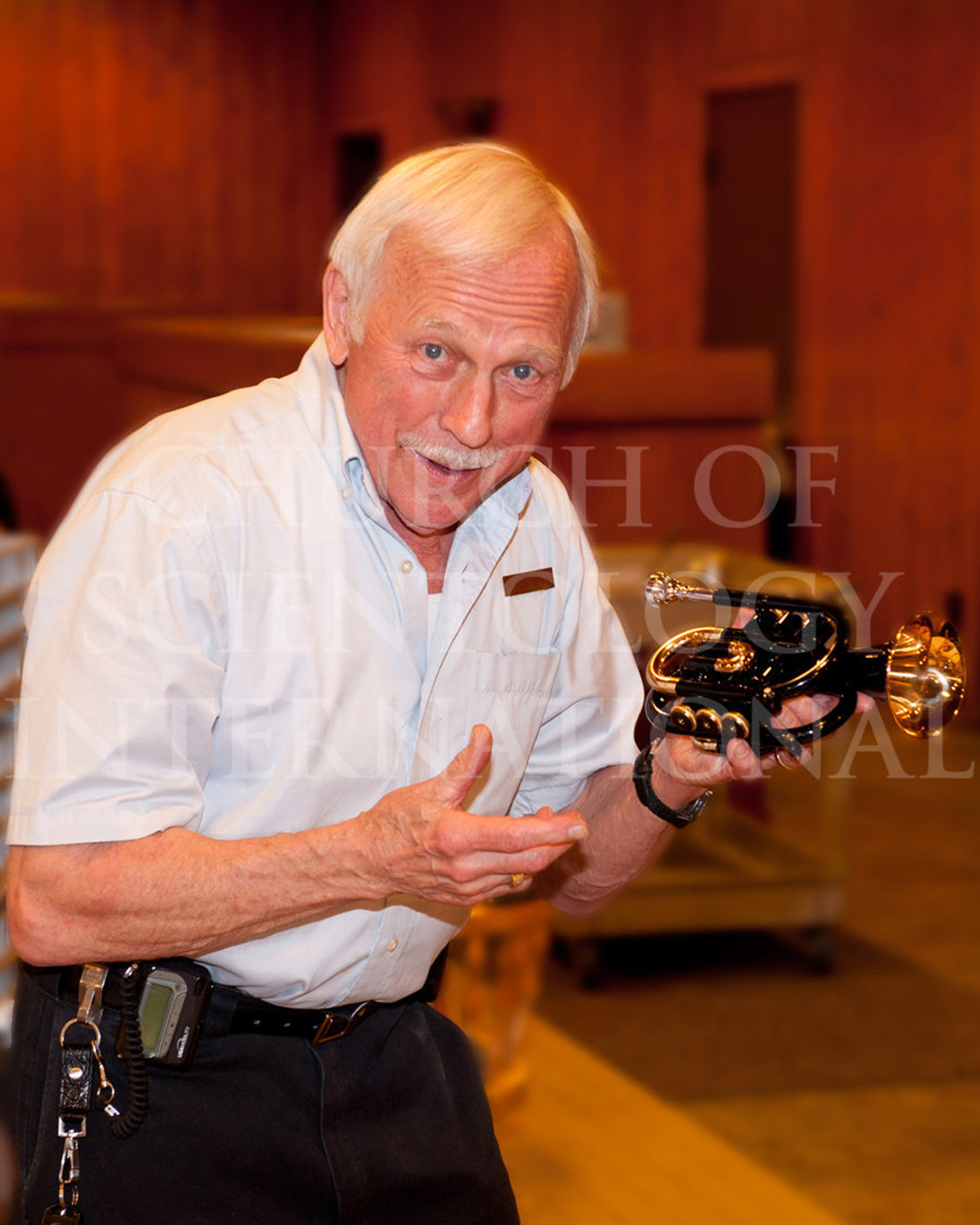 Ron's life was idyllic—prepared organic meals three times a day, beautiful surroundings next to a golf course, acres of manicured lawns and gardens, a gym for his personal use, a sports field with two basketball courts, four volleyball courts, soccer and baseball fields, a large swimming pool, not to mention pressed linens, dry cleaning and laundry service. Ron had his own schedule with extra rest and time to do whatever he wanted. Everything was expense-free in the religious order, while Ron banked his Social Security payments that let him accumulate savings. Ron lacked for nothing.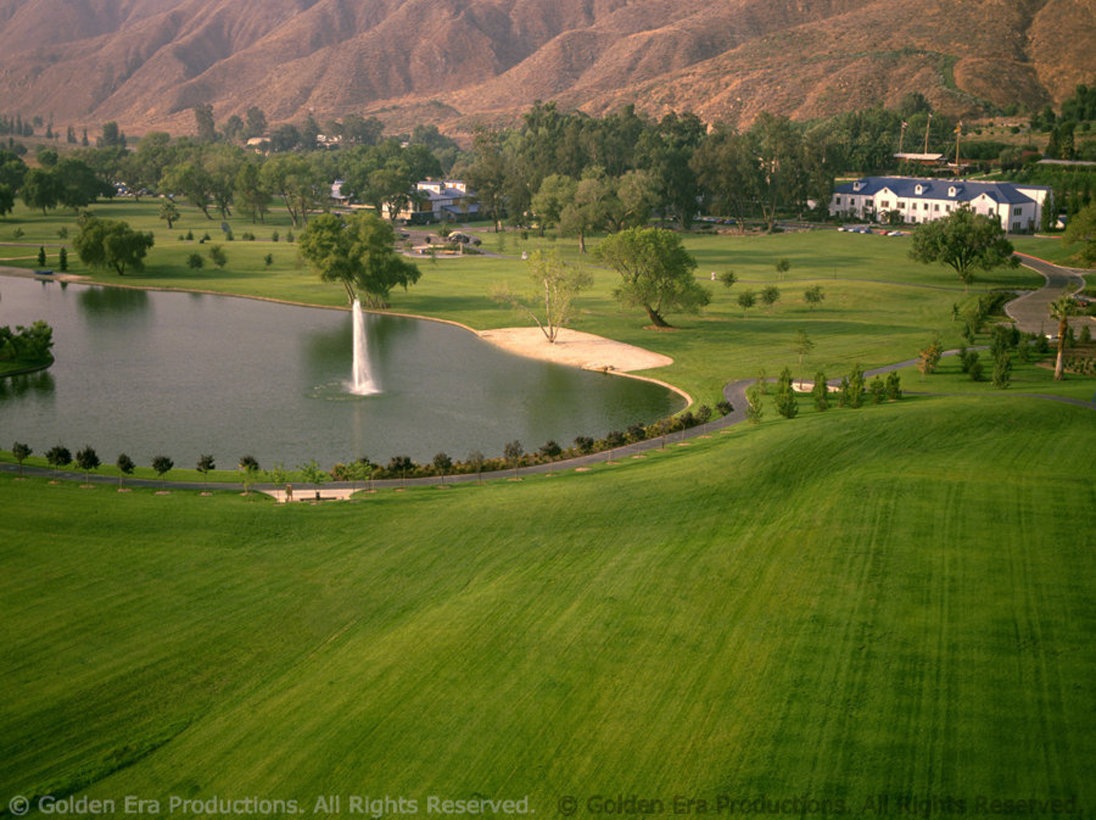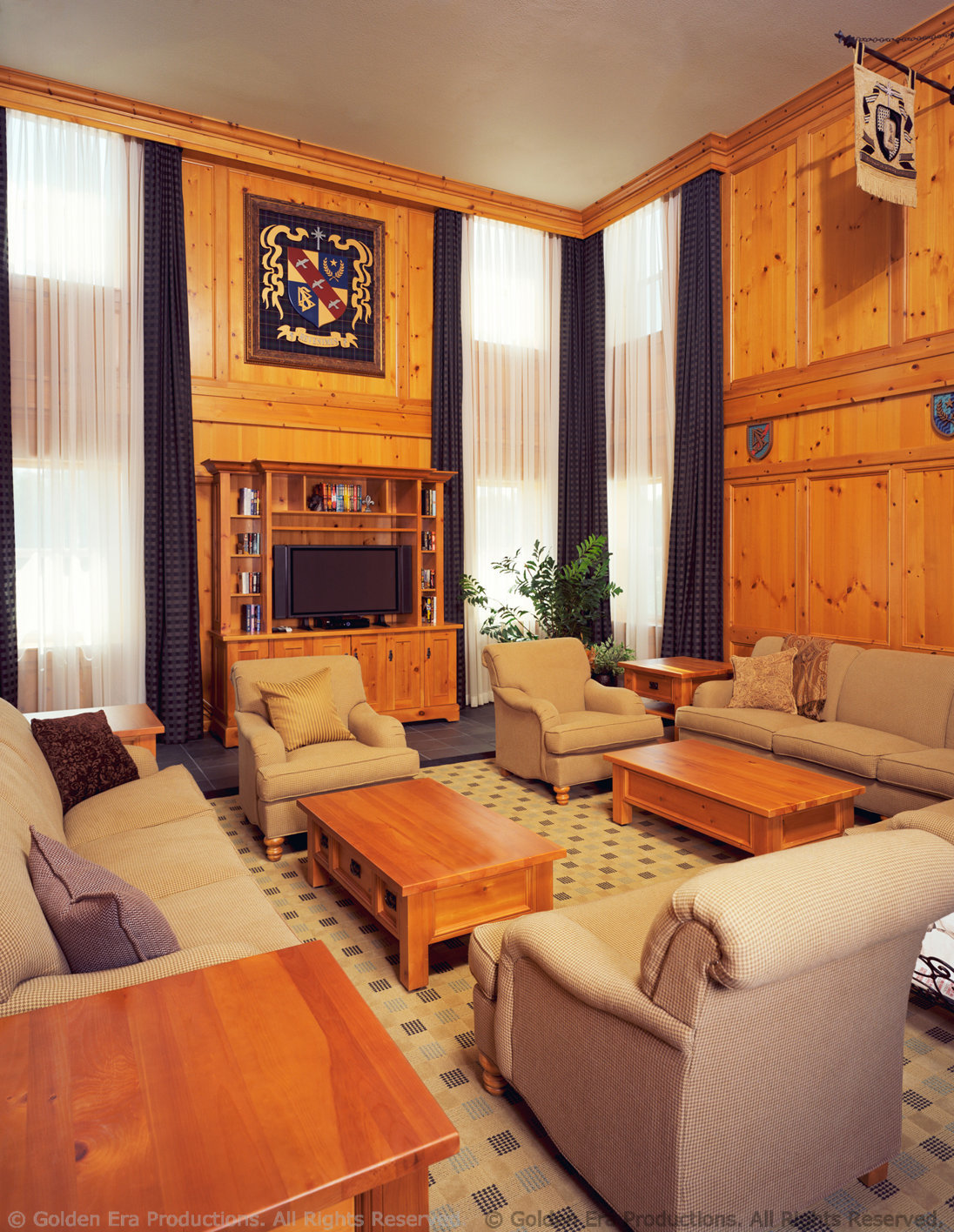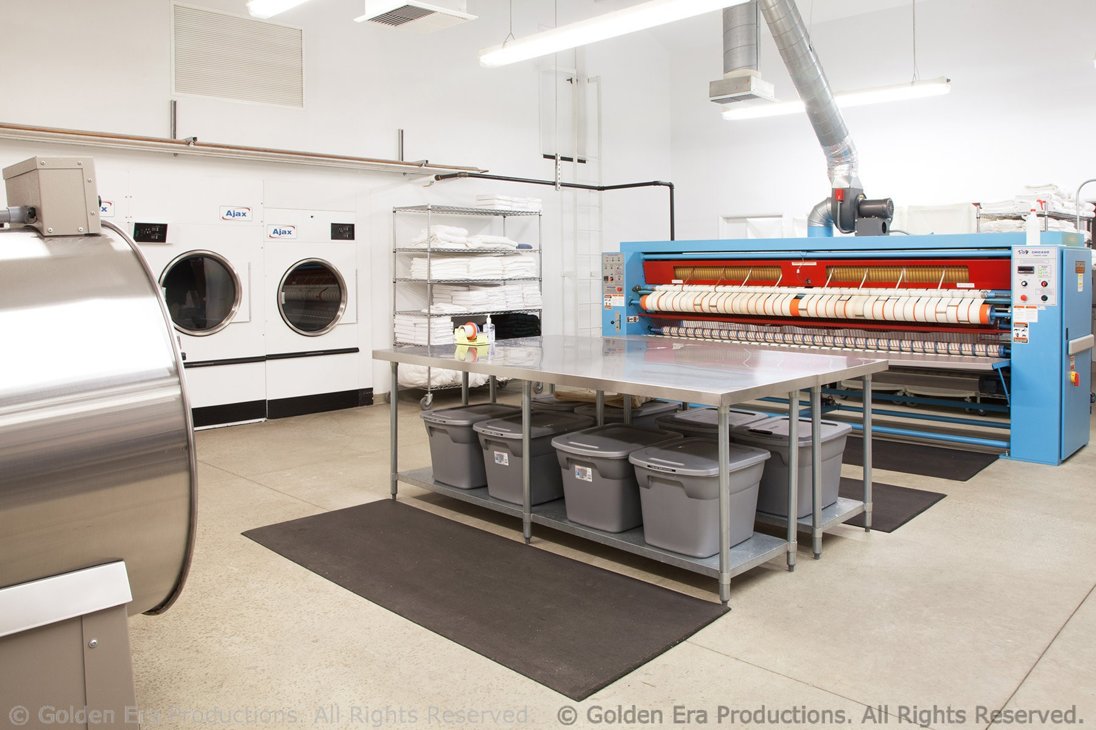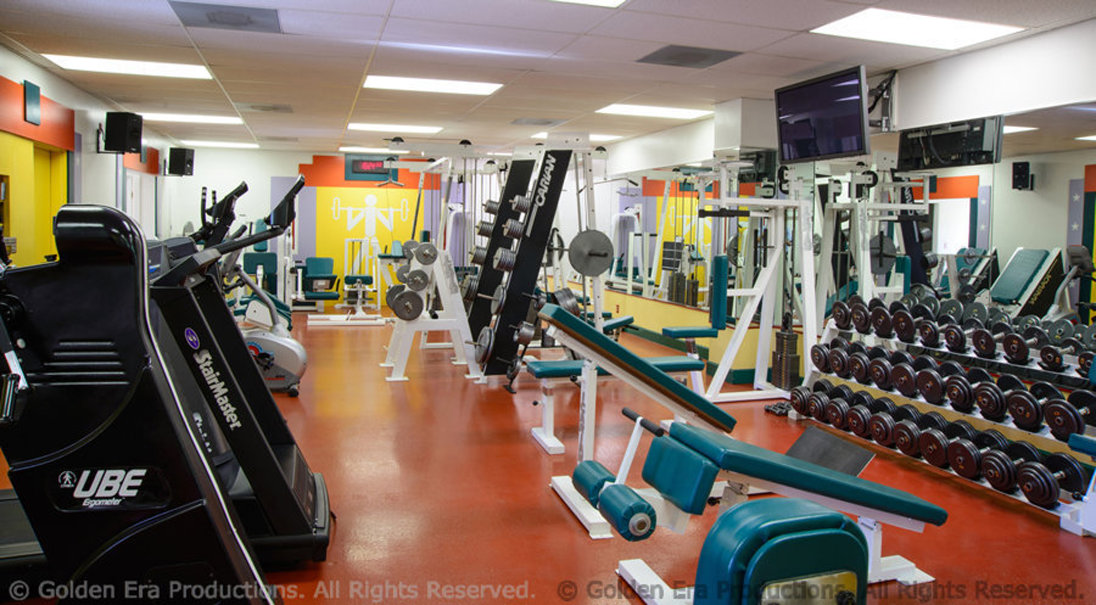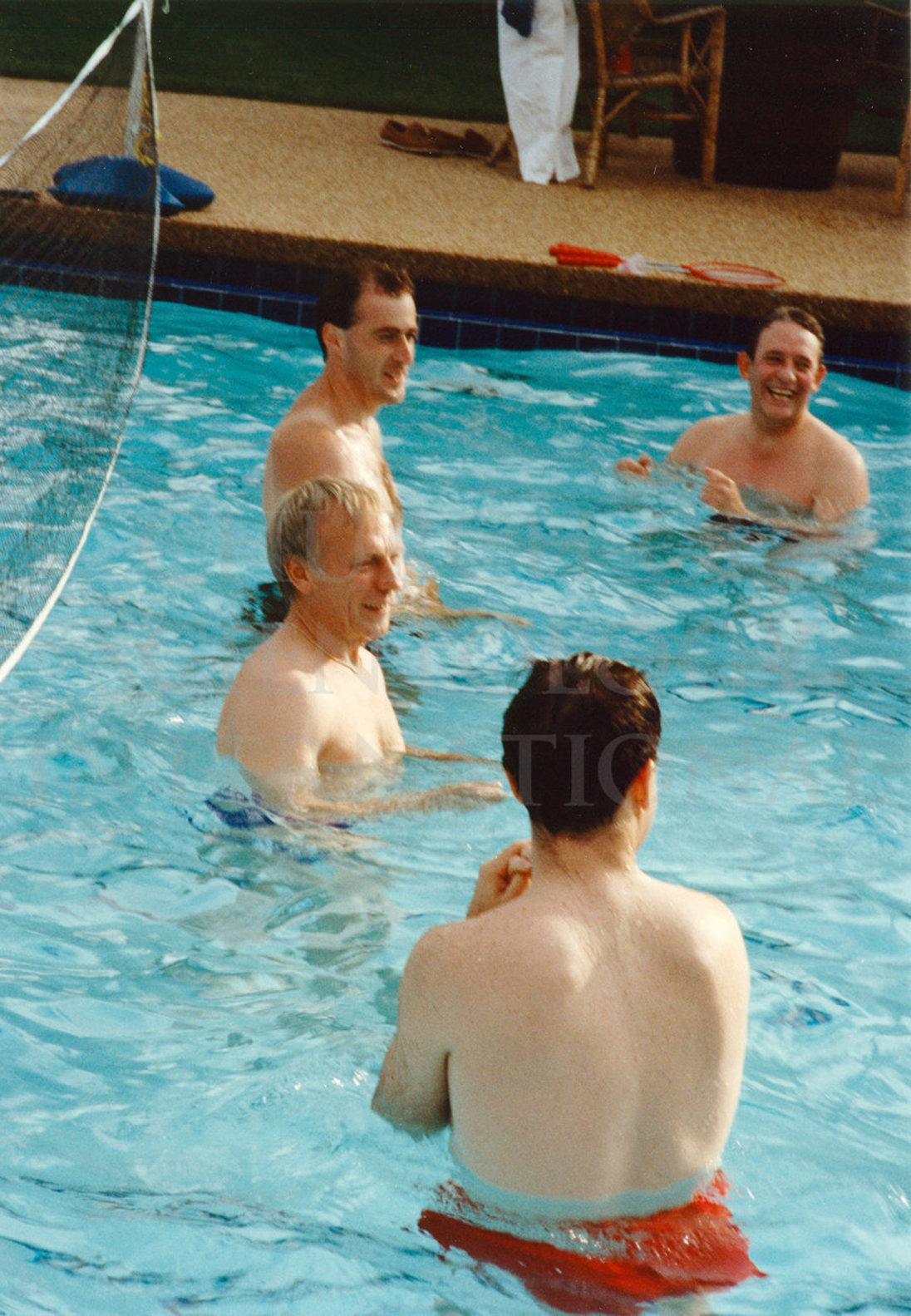 Ron often traveled the world performing with the band—France, England, Germany, Denmark, Switzerland, Mexico, virtually every island in the Caribbean, and from New York to California. When Ron traveled, he had the opportunity to go on island excursions—snorkeling, swimming, beaches, dinners and movies. He took days off to go shopping in London, riding in gondolas in Italy or enjoying fondue in Switzerland. He walked the streets of Paris, attended concerts, enjoyed outings to amusement parks, water parks, clubs and movies while celebrating holidays with huge spreads of food, sports, movies and football games.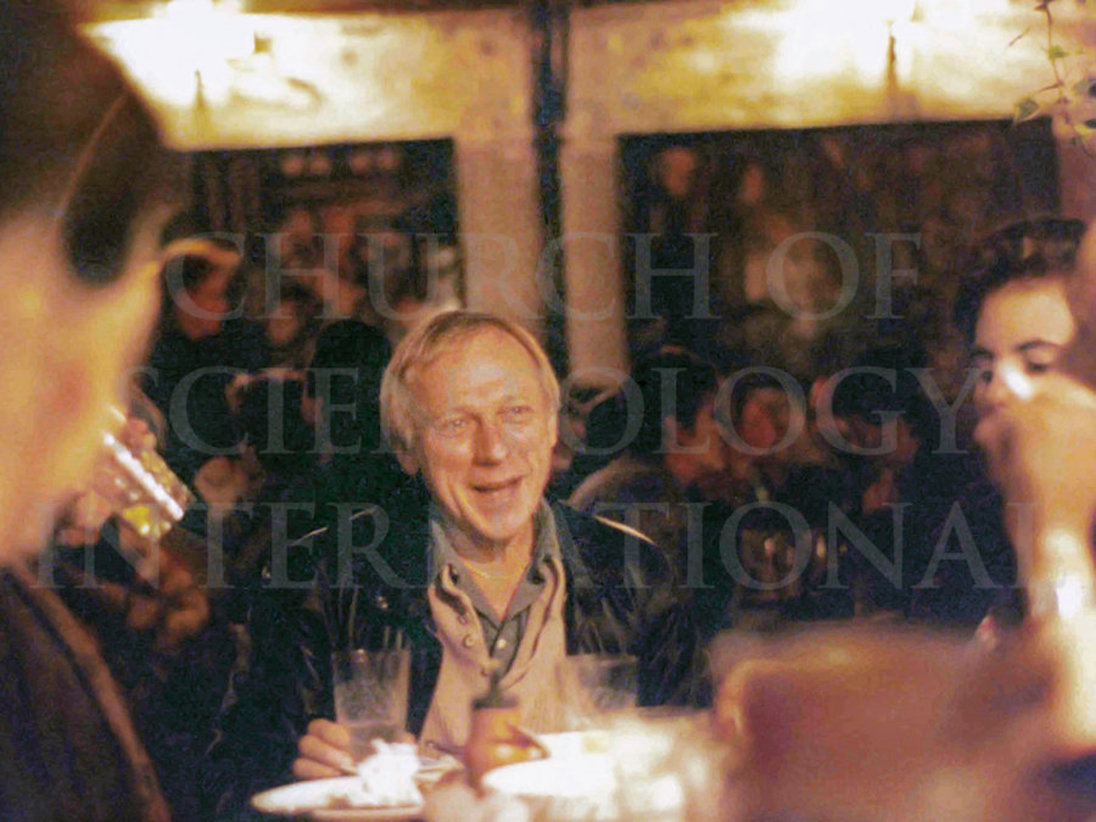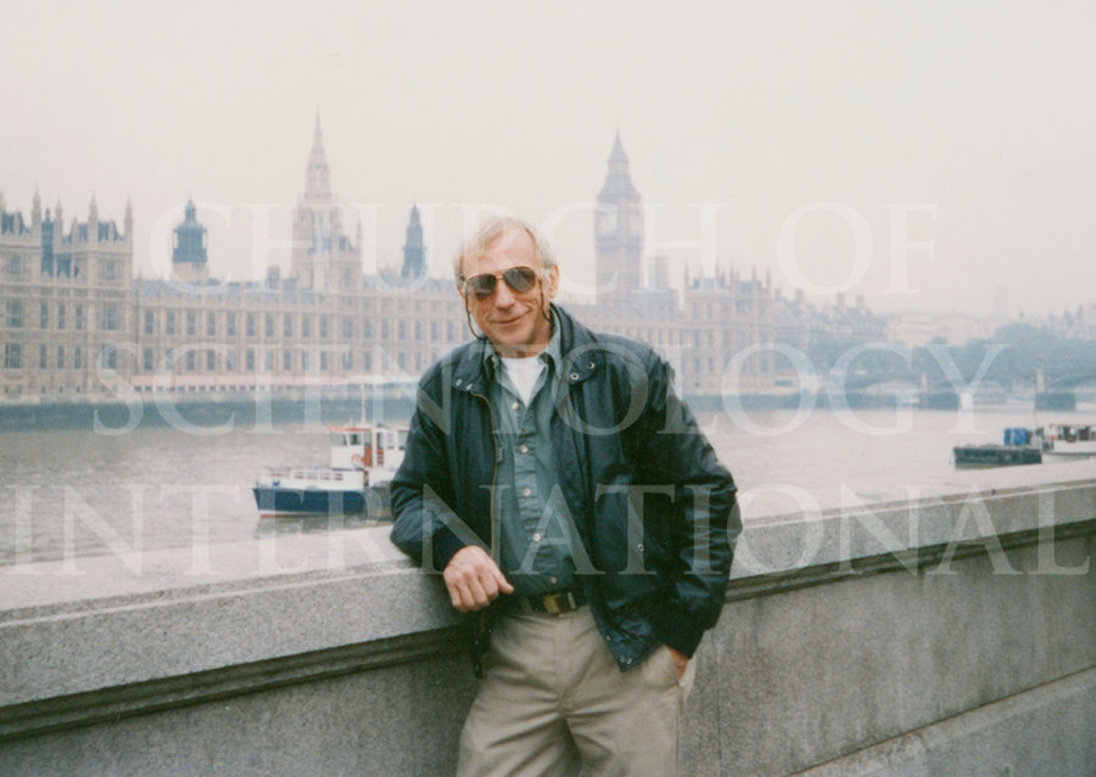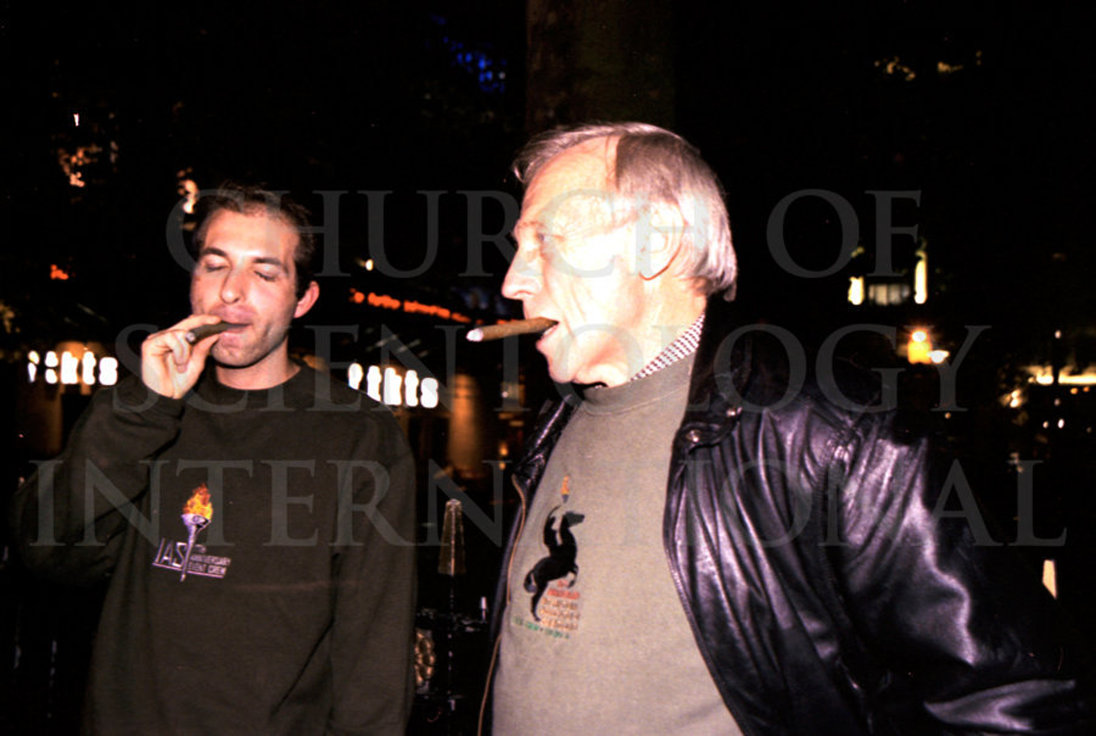 Now, Ron Miscavige pretends none of that ever happened. No matter that there are literally hundreds, if not thousands, of photos documenting the good life he led.
Ron was nowhere around when his younger son ascended to the leadership of the Church, mentored by and working directly with the religion's founder.
The real story of Ron's son, Mr. David Miscavige, lies in his far-reaching vision and unrelenting dedication that has brought the Church of Scientology to where it is today, guaranteeing its future for generations to come. His unparalleled accomplishments have led to an unprecedented level of expansion of the religion in the 21st century, including some 11,000 Churches, Missions and affiliated groups across 175 nations. Church-supported social betterment and humanitarian programs have touched the lives of millions, while the religious works are more widely available than ever extending the reach of its ministry to more than 100 nations worldwide.
As for Ron, he was never anything more than the third trumpet in a band who sold out and betrayed for money everyone who worked so hard to give him a great life. A life he never appreciated and always took for granted.