While Ronald T. Miscavige (Ronald Sr.'s) book is a fraudulent narrative from beginning to end, perhaps the clearest and most glaring lies concern his cover-up of his own acts and those of his oldest son Ronald Jr. (Ronnie) (READ THE POLICE REPORTS). And those lies set the stage for the false premise of his alleged reason for writing the book: the personal decisions by his daughters to have nothing further to do with him.
Ronald Sr. writes that he believes the Church ordered his daughters to "disconnect" from him. In fact the opposite is true: it was he who cut off communications with them, after moving into Ronnie's house, an act anathema to his daughters.
After Ronald Sr. left the Sea Organization in violation of its requirements for ending one's tenure in the Church's religious order, his daughters, in an attempt to reconcile with their elderly father, asked him to move to Florida to be near their families. This was despite his history of having beaten them and their mother for years. Arrangements were even made so Ronald Sr. could live a comfortable and good life in Florida. He refused. His daughters then implored him not to go live with their older brother Ronnie, whose unforgivable behavior toward them seared through their memories for a lifetime. They made clear to their father that they would consider such an action on his part to be a personal betrayal. Again, Ronald Sr. ignored their pleas and left to live with Ronnie.

No sooner had Ronald Sr. arrived to live at Ronnie's house than Ronnie was arrested by police in Hampton, VA., as part of a larger FBI sting into drugs and prostitution. This, of course, was the same category of abusive and immoral behavior—sex crimes—to which Ronnie's sisters had been subjected to years earlier, thereby affirming their reasons for objecting to their father going to live with Ronnie. As stated in the police records, the Court disposition for Ronnie's soliciting prostitution from a known human sex trafficking victim reads "GUILTY W/H/F UNTIL NOV 2013." The report elaborates that there were at least 30 such incidents in just a two month period with single prostitutes and even one instance of a threesome involving "everything." The police documents show he used a cell phone with the same phone number he uses as a Manager of Long & Foster. Ronnie admitted to the police that he "was afraid . . . to answer the[ir] question truthfully" because he "was afraid that he would get in trouble if he did so."

Ronald Sr. cannot claim ignorance of these events. WHEN THE POLICE ARRESTED RONNIE, RONALD SR. WAS LIVING AT RONNIE'S HOUSE, having ignored the despairing pleas of his daughters that he not live with the brother. And Ronald Sr. continued to stay with Ronnie even after the arrest and even after Ronnie's wife Bitty left him shortly thereafter and moved across the country, while Ronald Sr. helped conceal the entire matter from the rest of the family.
Indeed, after Ronald Sr. left to live with Ronnie, he did not communicate with his daughters at all for the next two years. It was he who discontinued the relationship, with guilty knowledge, but unconcern, about how he had ignored their pleas and caused them immense pain. Then, in a setup obviously designed to set the stage for the book he already was writing, he appeared unannounced at the door of his eldest daughter, whose husband, in her absence, told him he was not welcome.

Not only that. Having chosen to discuss Ronnie in his so-called memoir, Ronald Sr. fails to disclose the facts of Ronnie's arrest on charges of moral turpitude at the very time that he was visiting his son's house. Instead, astonishingly, Ronald Sr. writes in his book that during that time,

"I got along great with Ronnie and Bitty, and life was good."
He even goes as far as to say:
"I don't think Ronnie ever gave anybody reason to dislike him."

Life could not have been too good for Bitty, who certainly had reason to dislike him after his arrest, following which she moved away and then divorced him. And life could not have been too good for Ronald Sr.'s daughters, who once again were betrayed by a father who chose to live with their nightmare of a brother.
Ronald Sr., however, ironically was quite correct in writing that:
"I have been told that, as adults, Ronnie and David couldn't be more different."

At the very time (the same day) that Ronnie was being arrested and charged with a sex crime (while Ronald Sr. was living with Ronnie and witnessing the shameful events), David Miscavige was opening a magnificent Church of Scientology in Israel in a landmark building in Jaffa that the Church had restored to its onetime distinctive beauty. And at that opening, representatives from all sectors of Israeli society, including local officials, a representative of the government, a representative of the peace movement, and a representative of the Israeli Arab community, warmly welcomed the presence of the Church and expressed confidence and hope that the Church would play a vital role in restoring peace and harmony to the Holy Land.

As for his father, no further comment is needed.
Here are the police reports and photographs: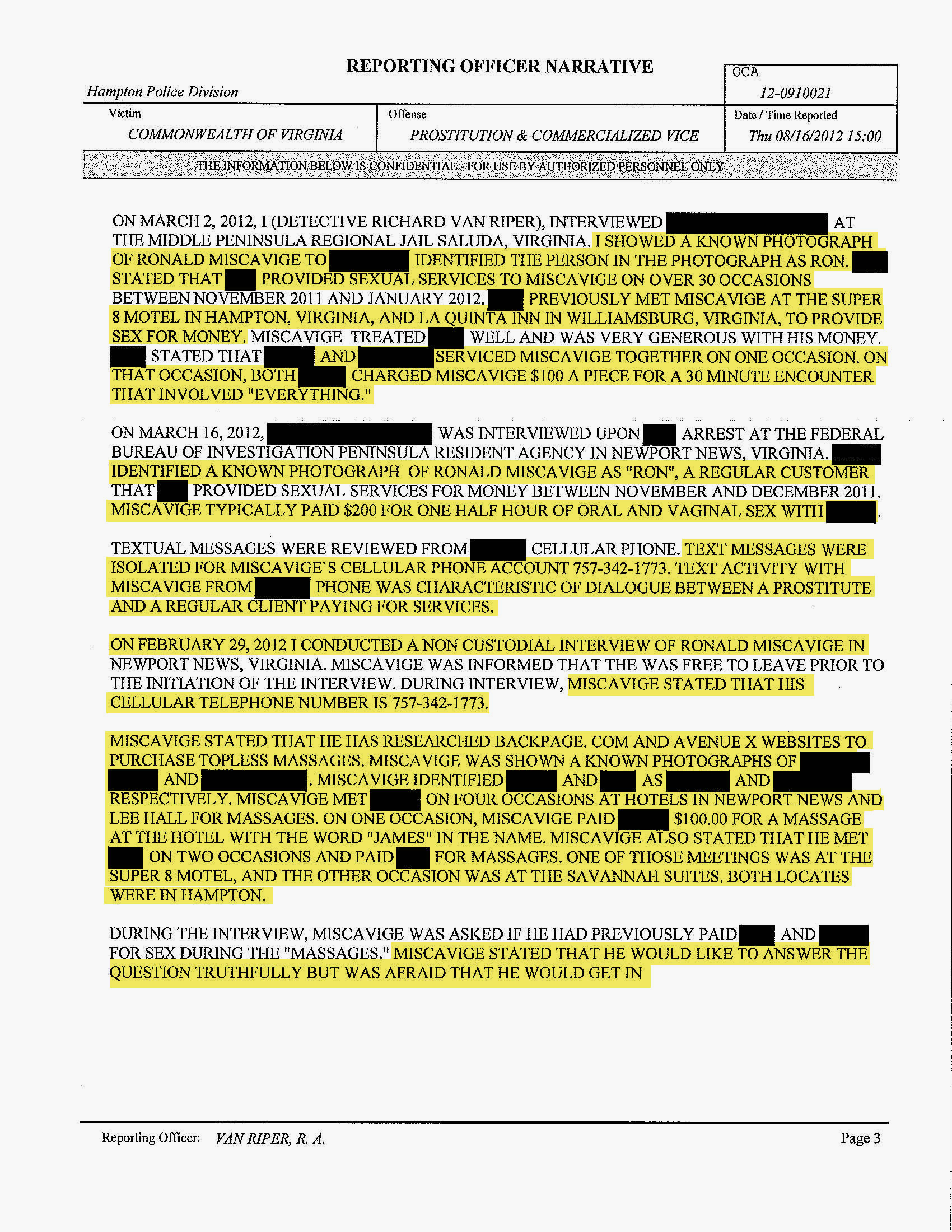 ---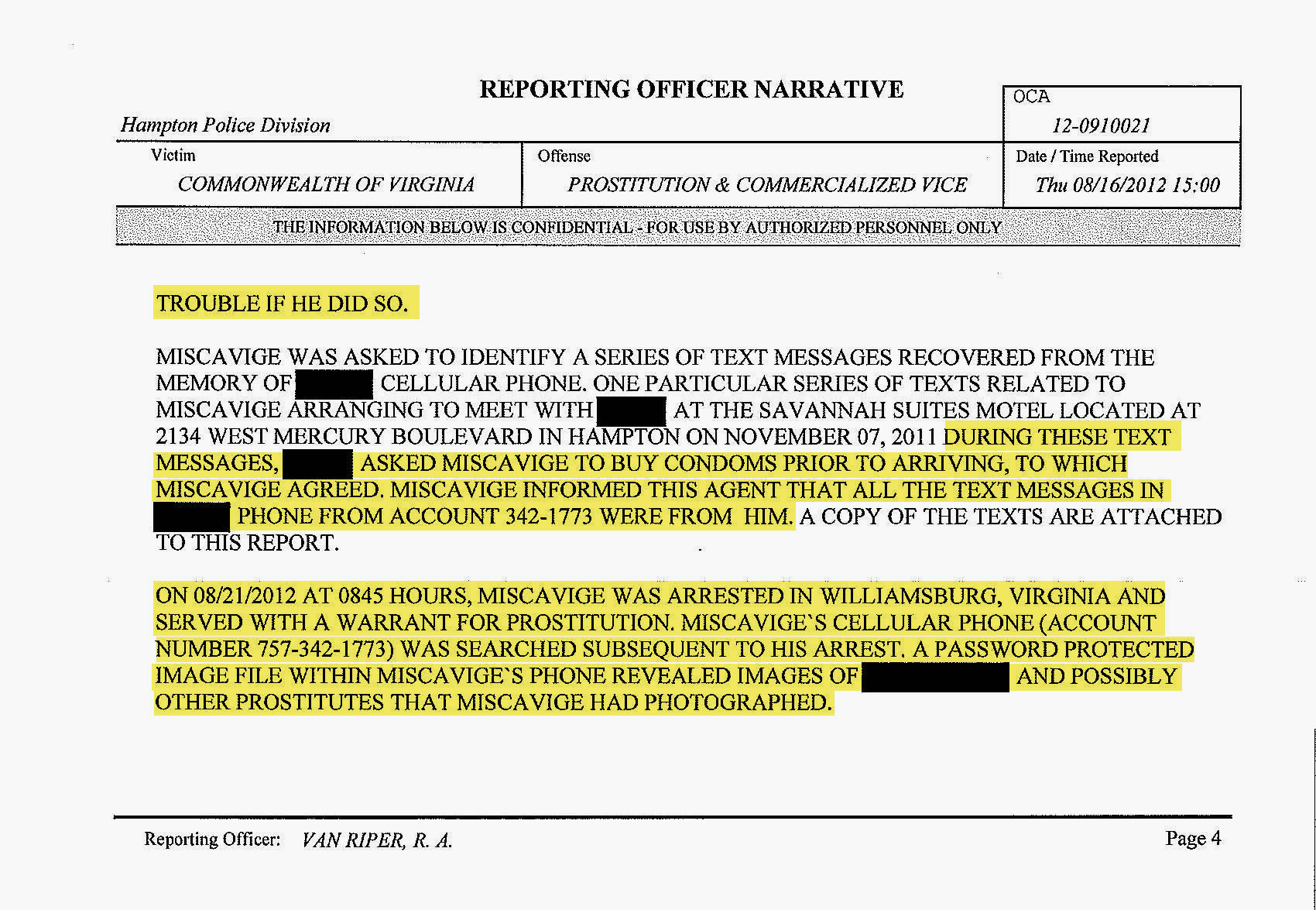 ---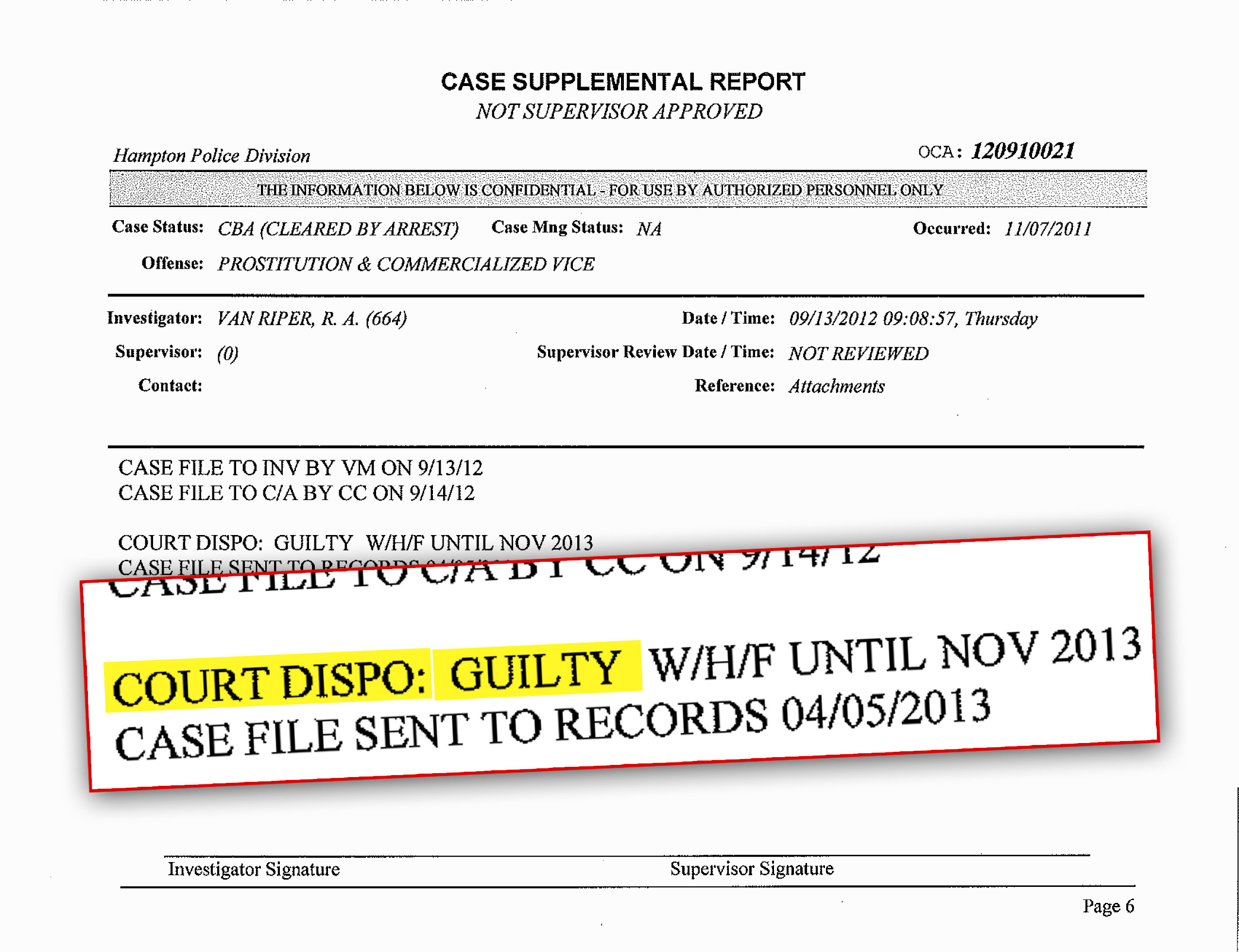 ---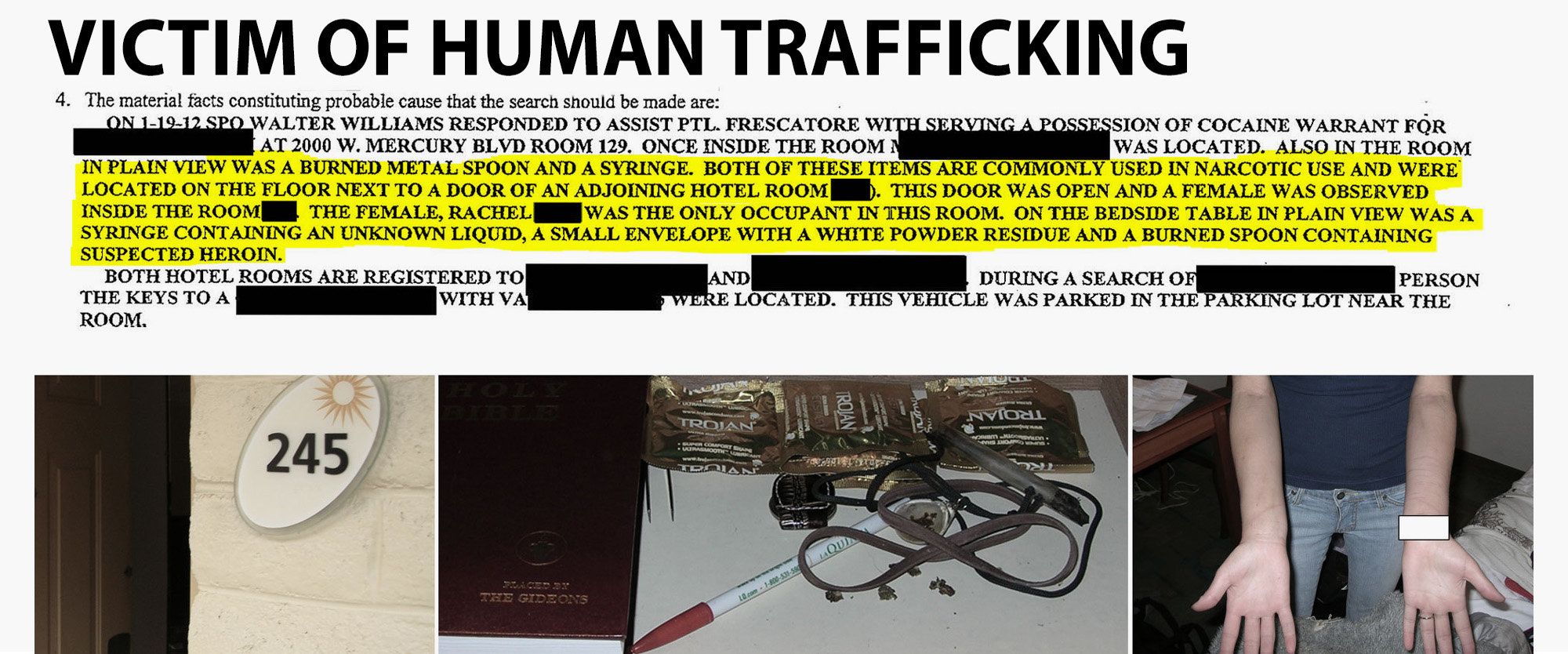 ---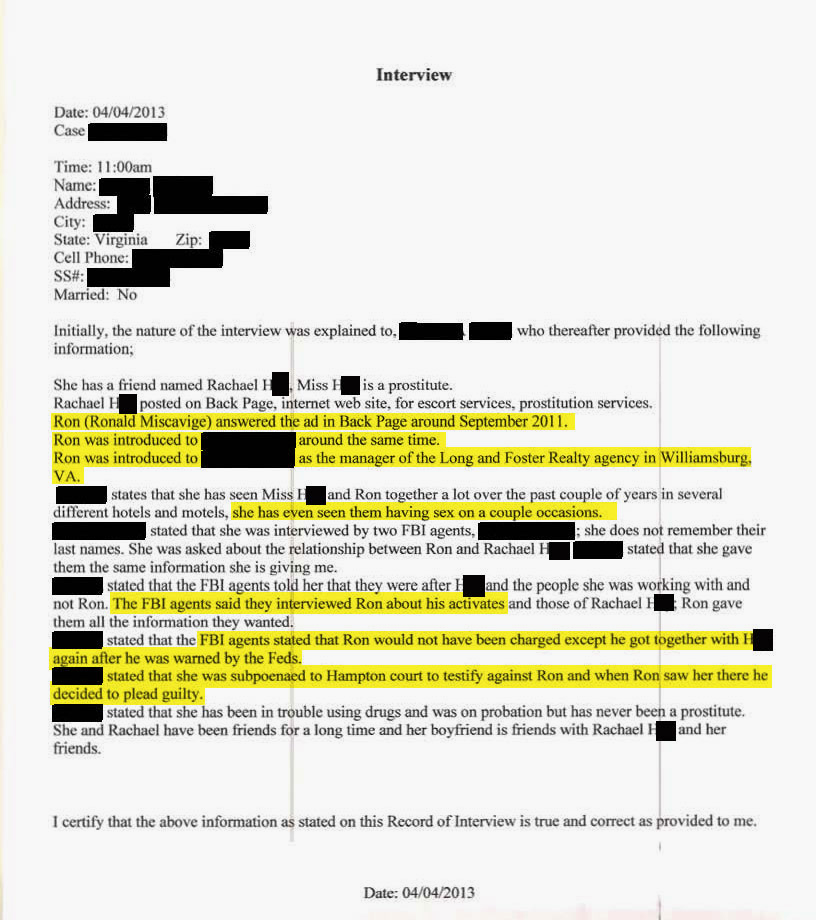 ---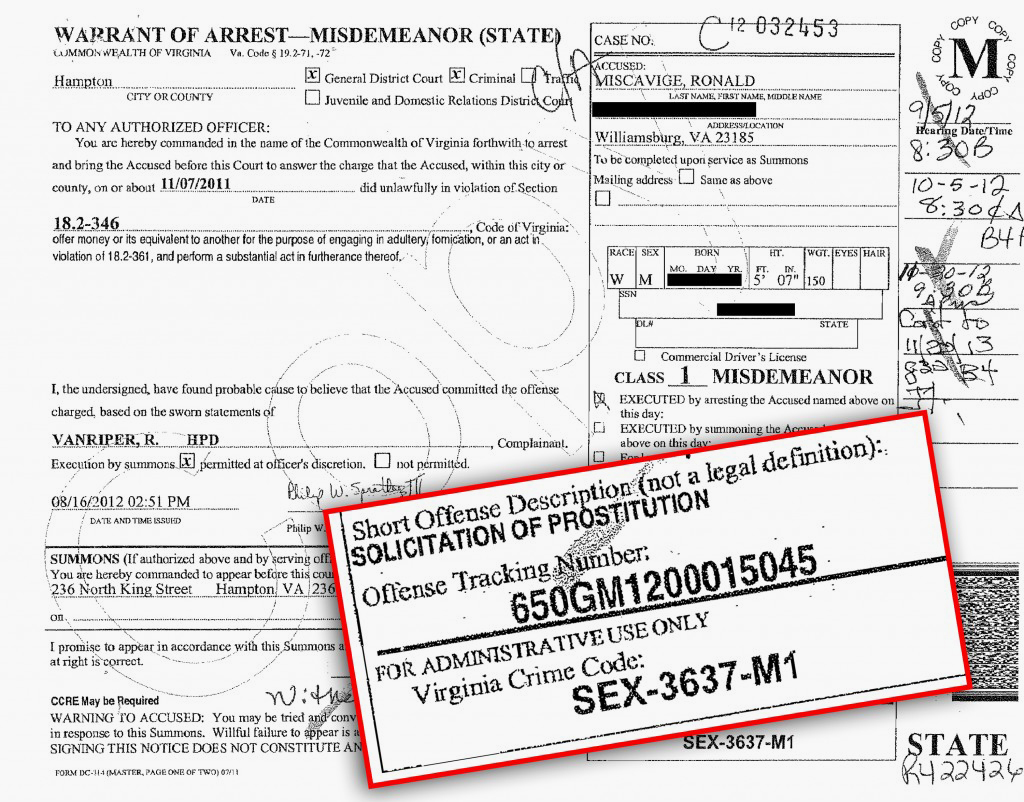 ---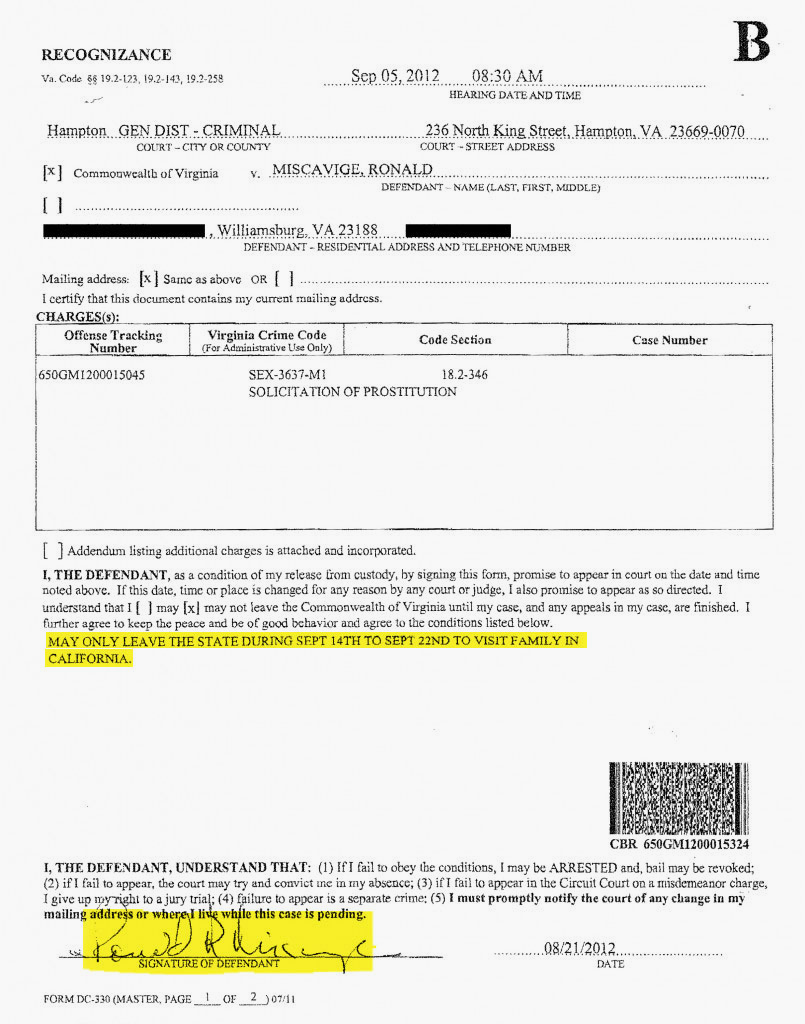 ---
---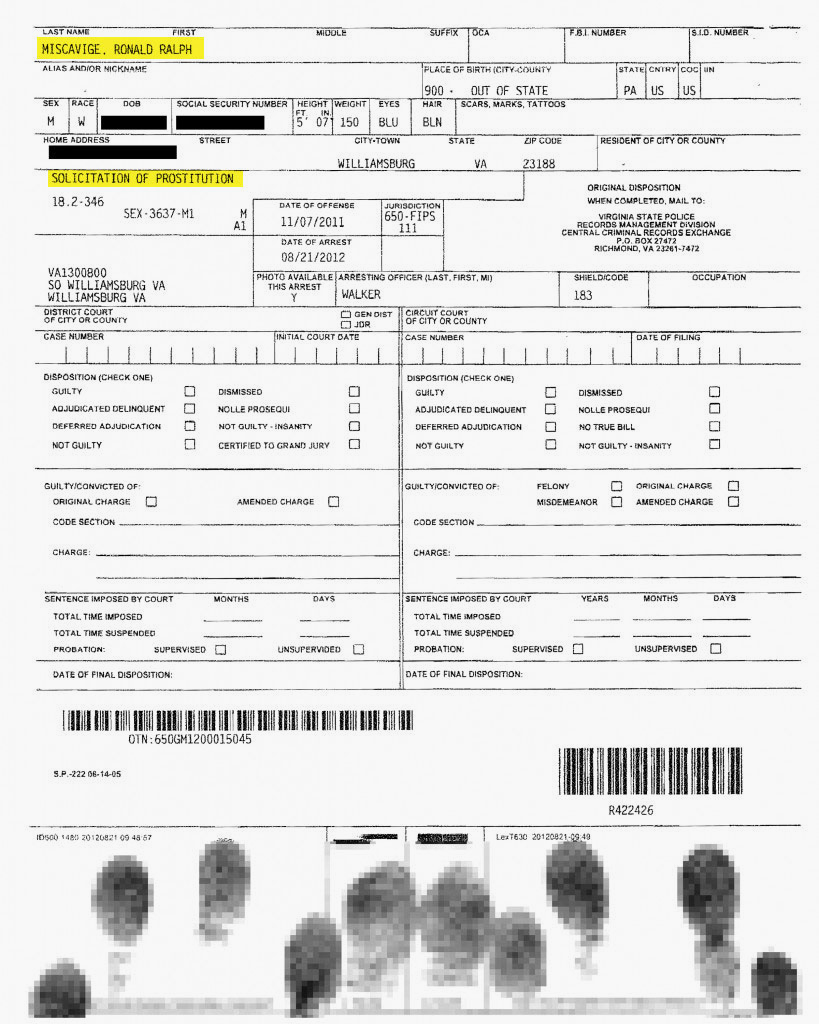 ---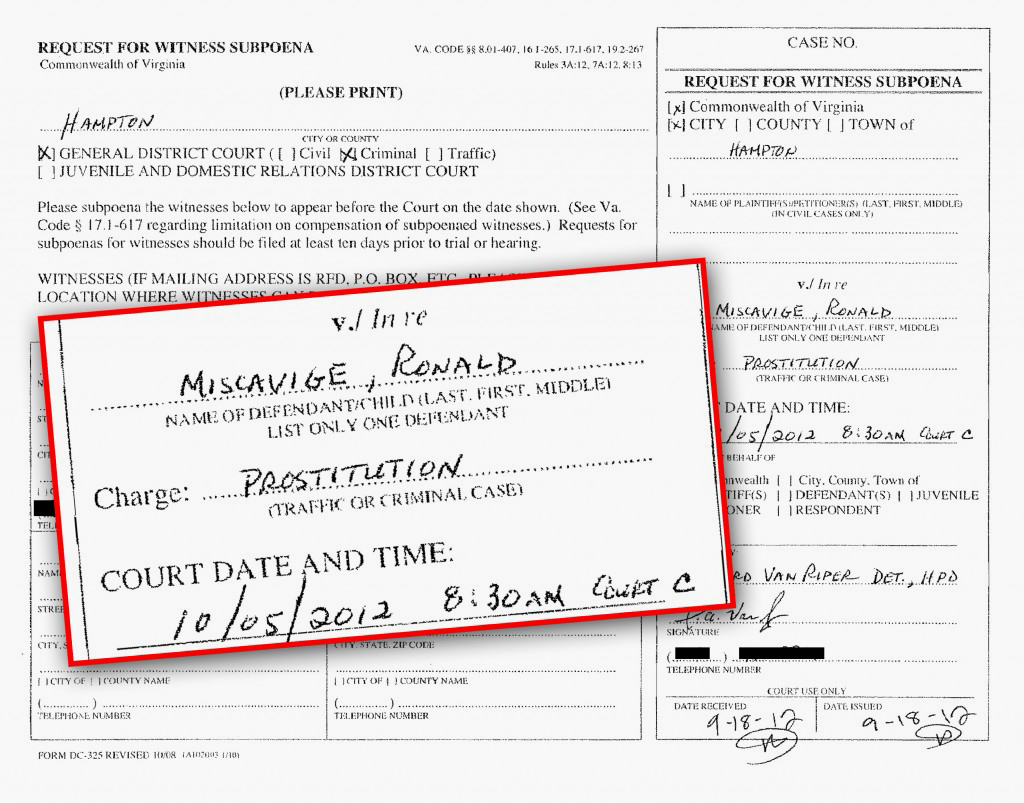 ---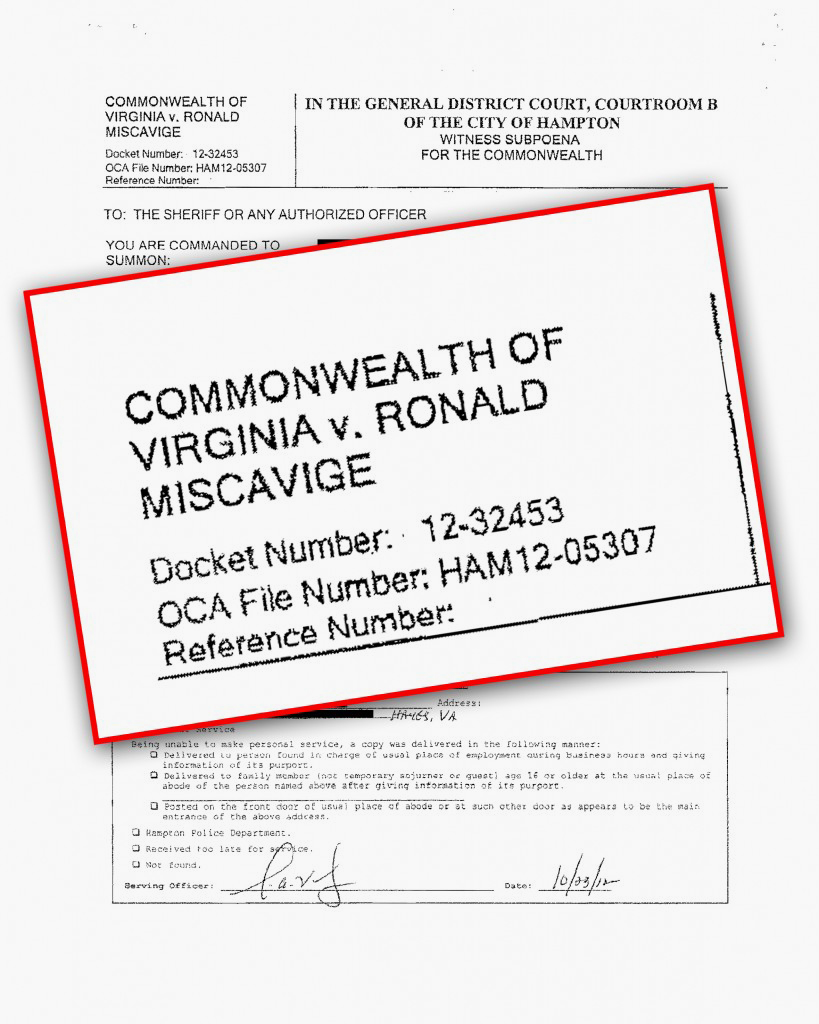 ---