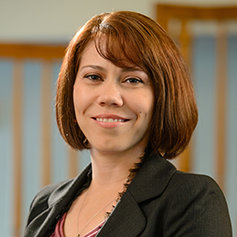 I have been informed that you are planning to publish a book by Ron Miscavige. While I have not read what he is writing, it was enough for me to know that if he thinks he is telling the story of his son, the running of the Church and the external affairs of Scientology, from my position, I had better speak up and I will continue to do so.
For a bit of background, I was born and raised in Scientology and I am a 2nd generation Scientologist. My mother and I are posted within the Church and my father and 2 brothers are Scientologists. I was originally in England and had the honor of coming to work at Golden Era Productions in 1995 where I became the 2nd in Command to the head of Golden Era Productions. From my position, I am in charge of all human resources, communications, facilities, domestic services, medical and the training of the staff. I ensure that all staff are achieving their goals and purposes and take my responsibility very seriously to ensure the staff are properly cared for and able to do their jobs.
From my position, you can probably see that I had a lot of dealings with Ron Miscavige Sr. Not only because of my position and responsibilities for my staff but even more so out of my immense respect for his son, the leader of our Church and who for the record is the most caring, selfless, down to earth person I will ever have the honor of meeting.

Ron on the other hand is completely self-absorbed and cares for no one but himself. He was really a truly despicable person…
Ron on the other hand is completely self-absorbed and cares for no one but himself. He was really a truly despicable person and his ability to con people into helping him knows no bounds but I can assure you he is standing there with a very sharp knife behind his back! He is the type of person who goes out of his way to ensure that the damage he has done really hurt and while he may have a façade of a nice old man, he is worse than "Jekyll & Hyde" and his actions have hurt the people he worked with and who cared for him.

So, from my position, I wanted to let you know what he was like as a staff member here at Golden Era Productions.
For one, due to the fact that he was the father of the leader of the religion, everyone here went out of their way to show him respect and care for him despite knowing he was just a trumpet player, nothing more, nothing less.
Now if you have never been here, you would not understand what this means. To give you some idea, you should know that we have the most beautiful and breathtaking facilities for the staff. This includes a full dining facility and state of the art kitchen, where fresh & organic food is prepared for the staff daily. We have stunning 5-star accommodations with full laundry & dry cleaning facilities. The Music Studio where Ron worked is truly state of the art with nowhere like it in the industry. We have state-of-the-art exercise facilities, including a swimming pool, football field, tennis court, volley ball courts, golf course, par course and a fully decked out gym. And you should know, this was ALL put here by the leader of our religion, Mr. David Miscavige specifically for the staff that work at Golden Era Productions.
Saying that, Ron in particular was given full run of all these facilities at all times out of our love and deep respect for his son and to ensure that he was truly cared for. He was allowed to make his own food in the kitchen when he wanted and funnily enough, he would even cook his own son dinner on his birthday, yes the same one he is now telling vicious lies about!
He was allowed to do his exercise routines daily to keep his body in shape and even had one of the staff here assigned to work with him on anything he needed physically including a fully appointed gym for his personal use.
The medical personnel waited on him hand and foot and it was hand and foot as Ron was a complete hypochondriac, always complaining about something and needing to be dealt with right then and there. He was extremely vicious if they did not drop everything to handle him even though every time it was like crying wolf.
You have to understand that no staff member gets this type of treatment, wherein staff and executives dropped everything for him whenever he wanted and allowed him the leeway to do what he wanted when he wanted. He even had staff purchasing certain foods he wanted so when I say people dropped everything for him, this is really not being said lightly.
I will also say that I do not know how he lives right now but everything he had here was all expenses paid and he lacked nothing.
Despite people going out of their way to assist and care for him, he was always dishonest, rude and twisted anything to make sure that anything good was made bad.
You also have to understand that it really took work to help this person while he was here. Out of the 500 staff here, he was truly the worst possible staff member and extremely malevolent and obnoxious. Despite people going out of their way to assist and care for him, he was always dishonest, rude and twisted anything to make sure that anything good was made bad.
He attacked other staff, including women that attempted to help him or didn't as the case may be. He was a capricious liar and I was constantly being called upon by him so that he could tell me his latest pet peeve with his fellow workers and "take action." When I didn't then attend to him and help him in his endeavors, I became public enemy #1.
So, while he has now elected you as a conduit for his malicious lies and latest discrimination, I hope you will take to heart that he is a truly evil person. There are countless staff here at Golden Era Productions that have worked with him and know the truth and if he is writing a book about the Church of Scientology and/or the leader of the Church, we can prove that it is all fabricated and a con to make money and that there is nothing he has that can prove the lies.
Best,


Eve Stumbke