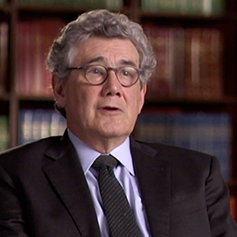 Eric Lieberman, partner with Rabinowitz, Boudin, Standard, Krinsky & Lieberman, details the false "memoir" Ron Miscavige has published.
Eric has impeccable credentials. He has practiced law for more than 40 years, and is an expert on constitutional and civil liberties laws on religious freedom. He has represented the Church for 38 years, and has known Mr. David Miscavige for 35 years. He not only views Mr. Miscavige as a client, but also a friend.
Eric addresses such ludicrous claims by Ron Miscavige in his book and in media interviews that he was the "moral beacon" of his family when the evidence shows he was the opposite. Eric also notes the absurdity of Ron Miscavige's claim that he understands, let alone has read, such writings as The Sociopath Next Door and The New Thought Movement as he claims. Rather, as Eric shows, all of it was lifted from the writings of the anti-Scientologists he now befriends. He also shows that through Ron Miscavige's personal day planners that he was never interested in, let alone active in, any of the global ecclesiastical matters his son deals with on a daily basis.