The story that exploded across the headlines in Jupiter, Florida, this week must have generated an uncomfortable feeling of déjà vu for Ronnie Miscavige. The Florida investigation into human trafficking and prostitution at an array of statewide massage parlors resulted in criminal charges against hundreds of people. The sting operation was part of a multi-agency crackdown on prostitution and human trafficking across three counties.
That was a scenario all too familiar to Ronnie Miscavige, whose regular Virginia haunts bore striking similarity to the "day spas" to the south of him were photos and videos provided documented evidence of abuses where trafficked women were sold for sexual services for the cost of a pair of movie tickets and dinner.
But then that's all familiar territory for Ronnie. And he's got the police arrest record to show it.
According to police reports and other official documents:
Two woman "serviced [Ronald] Miscavige together for a 30 minute encounter that involved 'everything.'"
Ronnie is "a regular customer" that "typically paid $200 for one half hour of oral and vaginal sex."
Ronnie was arrested in Williamsburg, Virginia, and served with a warrant for soliciting prostitution as part of an FBI drug and prostitution sting.
Just as it didn't matter to anyone who visited the spas in Jupiter, it didn't matter to Ronnie that he was supporting human trafficking. As Ronnie's father and namesake, Ronald T. described those days: "life was good."
Good enough to warrant an arrest record and a mug shot to go with it.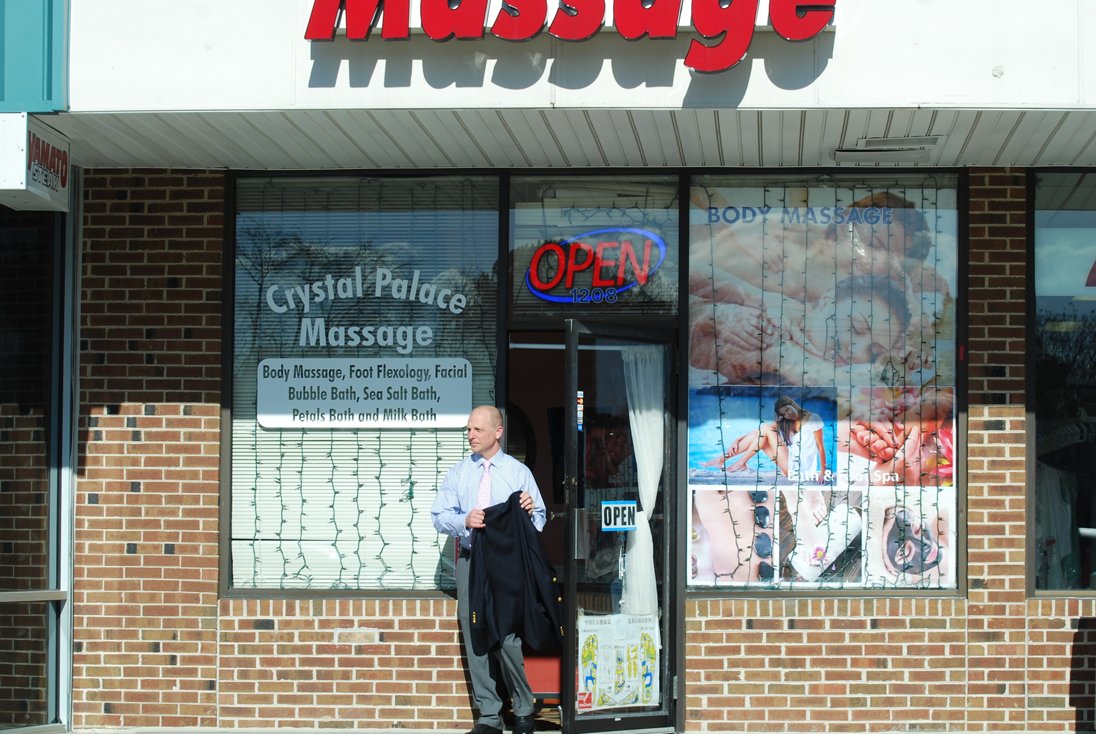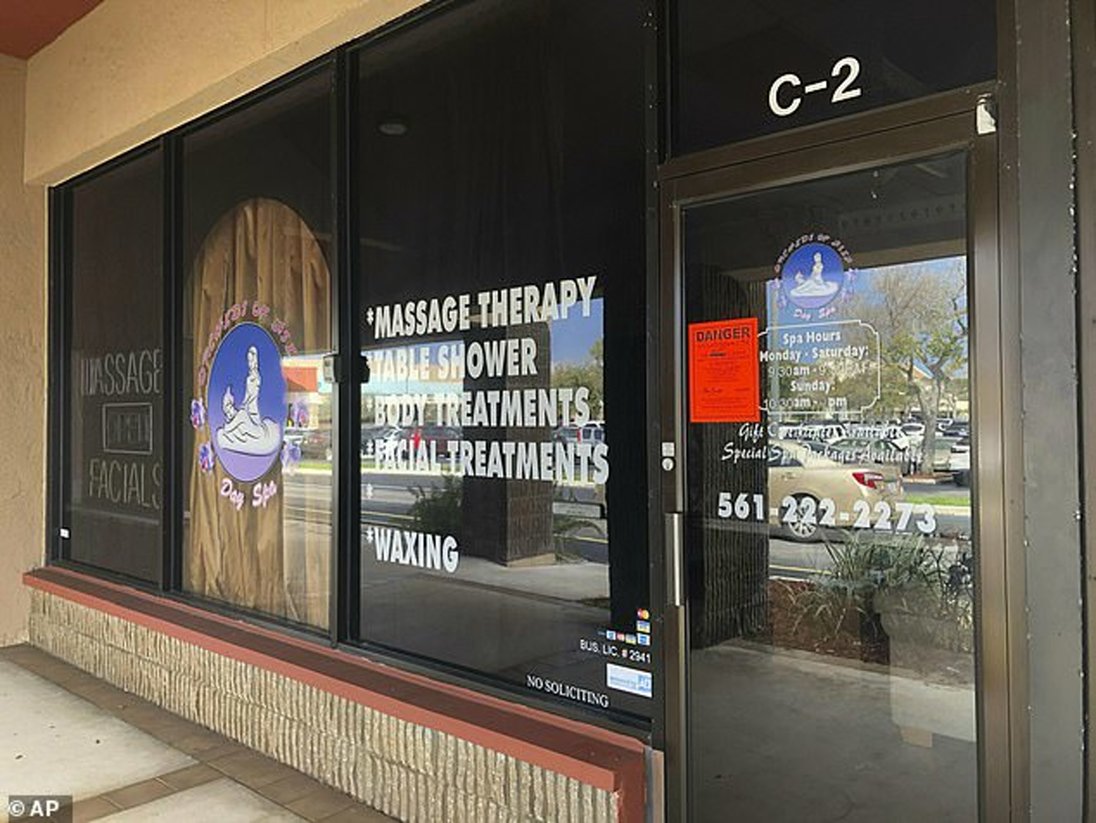 Both offered "happy endings" and a whole lot more. Has anyone asked Ron about the benefits of "table showers"? Seems like his "best good buddy" could tell him about that.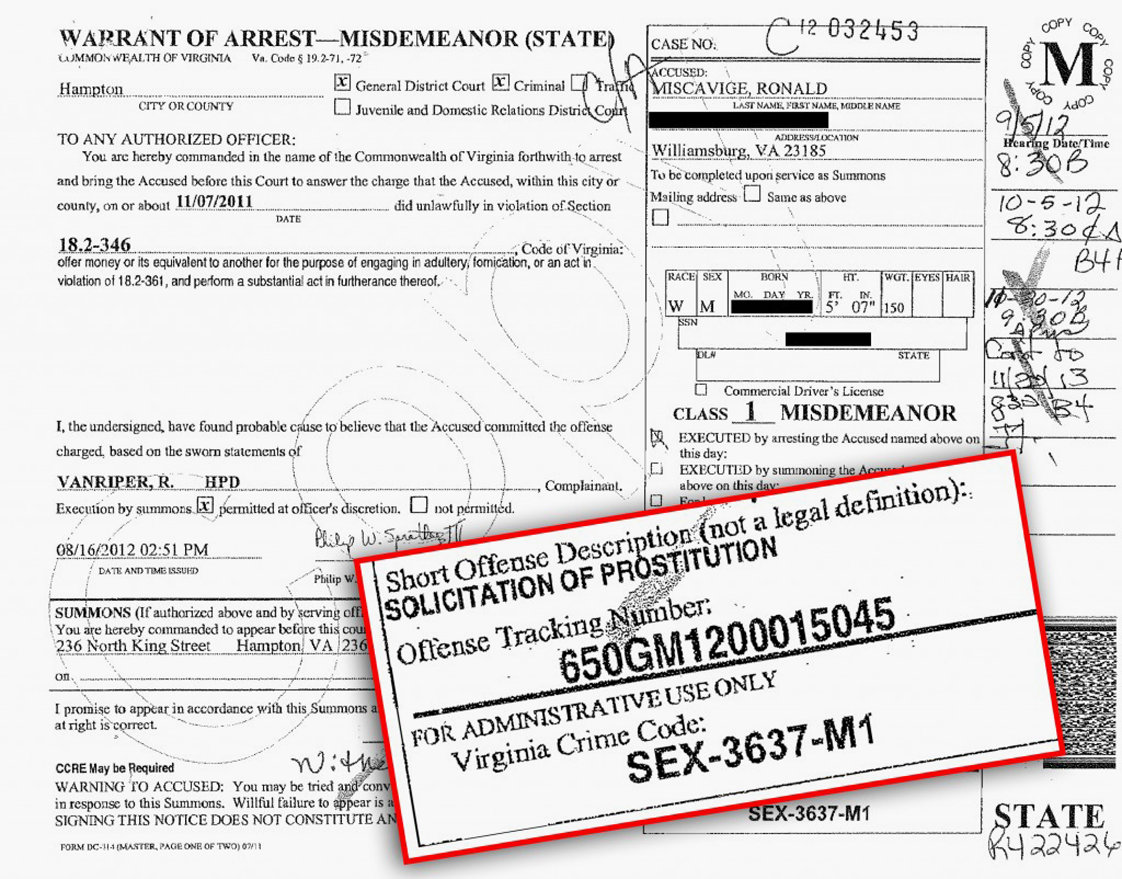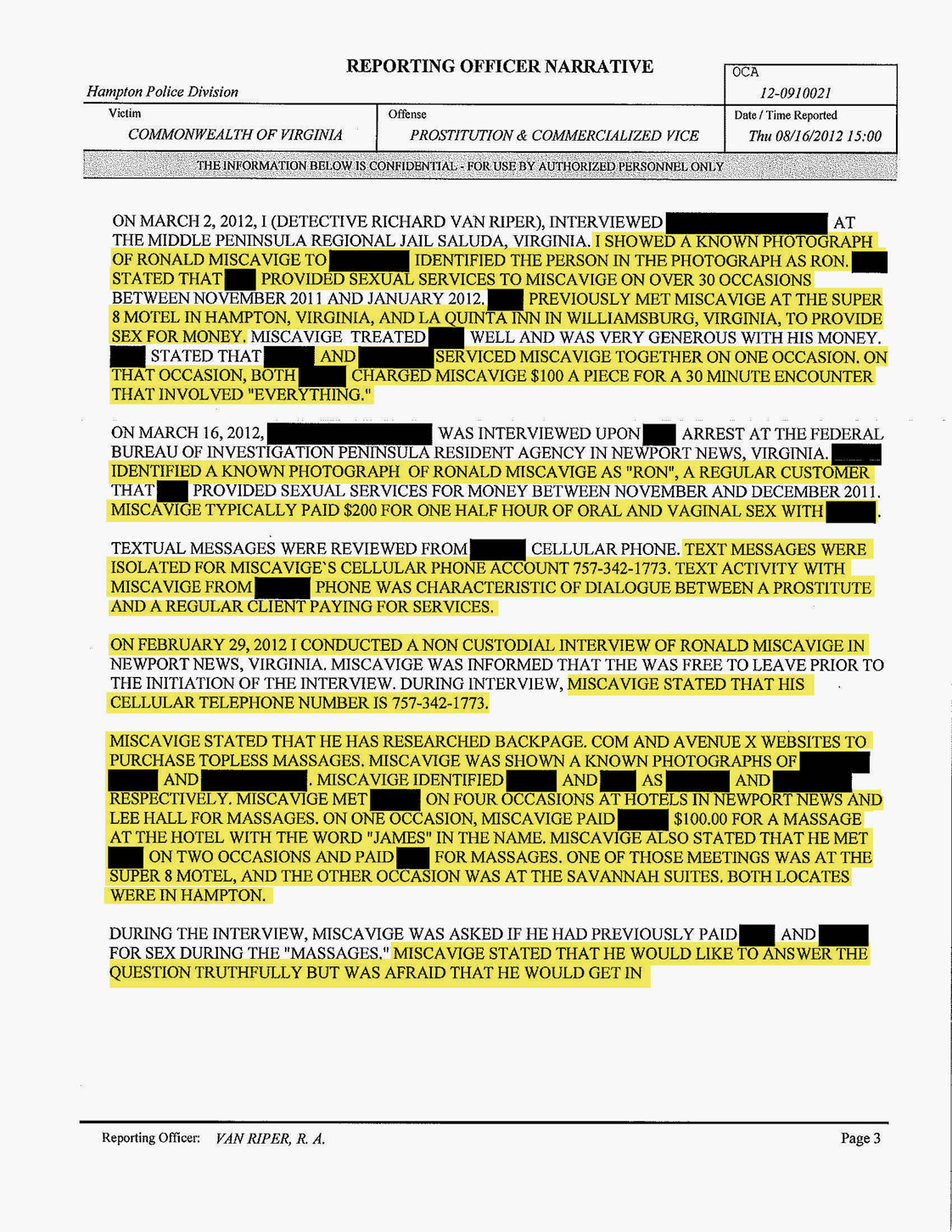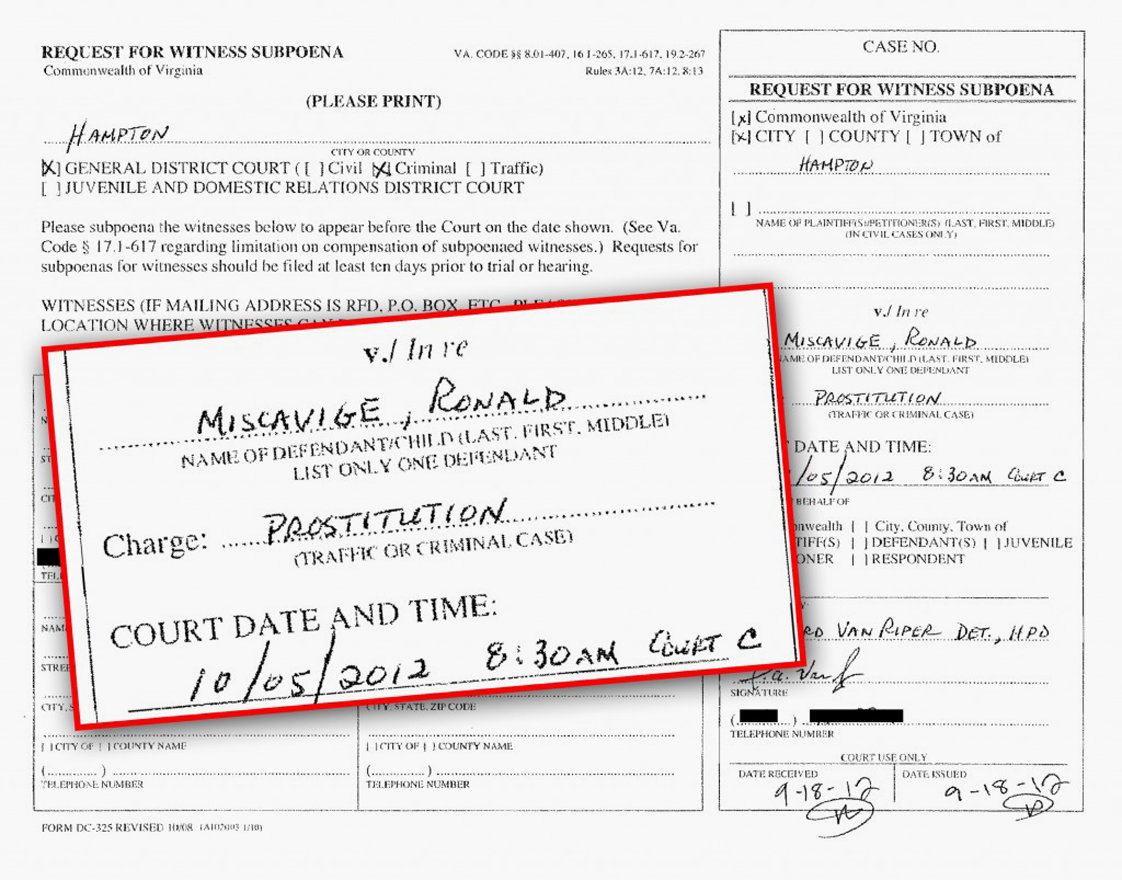 GET THE WHOLE STORY! Read: Sex in the Cities.
Read the whole story on Ronald T. Miscavige's Cover Up.
See the police documents: Ronald Miscavige arrested for prostitution. Police records show that one young woman, Rachel, told police that she had sexually serviced Ronnie 30 times over a two-month period. On one occasion, she and another prostitute serviced Ronnie together for a 30-minute threesome that included "everything," Ronnie paid each $100.
Read: The tragic human trafficking story Ron Miscavige Wants to Hide
"Yummy. That's an angle I haven't seen you from! I'm impressed and hard as a rock!"
Read: Even the National Enquirer Saw Through Ron's Cover Up.