Everyone knows how to tell when Ron Miscavige is not telling the truth: just see if his lips are moving. Ron also tells tall tales when he types, or more accurately hunts and pecks. Truth doesn't course through Ron Miscavige's veins.
Take for instance the way Ron described his time in Virginia. It was characterized with this simple statement: "Life was good." One gets the idea of autumn strolls with his namesake, blah blah blah. But no, life was "good" actually means Ron and said namesake conspired to cover up their dirty secret. That is, on the same day namesake Ronnie was arrested for soliciting prostitutes and standing for a mug shot at the Virginia Peninsula Regional Jail in Williamsburg, Ron's younger son was in Israel opening a new Church in Tel Aviv as a beacon of hope toward peace in the Middle East.
That's why it is stunning that Ron goes out of his way to lie about his namesake. Ron even said, "I don't think Ronnie ever gave anybody reason to dislike him." Boy is that a lie, considering Ron helped his namesake cover up why Ron's two daughters "dislike" Ronnie. That is, Ronnie abused both of them. This was why Ron's daughters pleaded with Ron not to go live with Ronnie and why Ron subsequently ripped apart his own family. Ron ignored their pleas and moved to Williamsburg, Virginia, to live under the same roof as Ronnie.
Sure enough, it took less than two weeks for Ron to learn what his daughters already knew: Ronnie was a sex criminal. This time Ronnie was arrested as part of an FBI drug and prostitution investigation. The police report on Ronnie details 30 prostitution incidents in just two months, including one threesome involving "everything."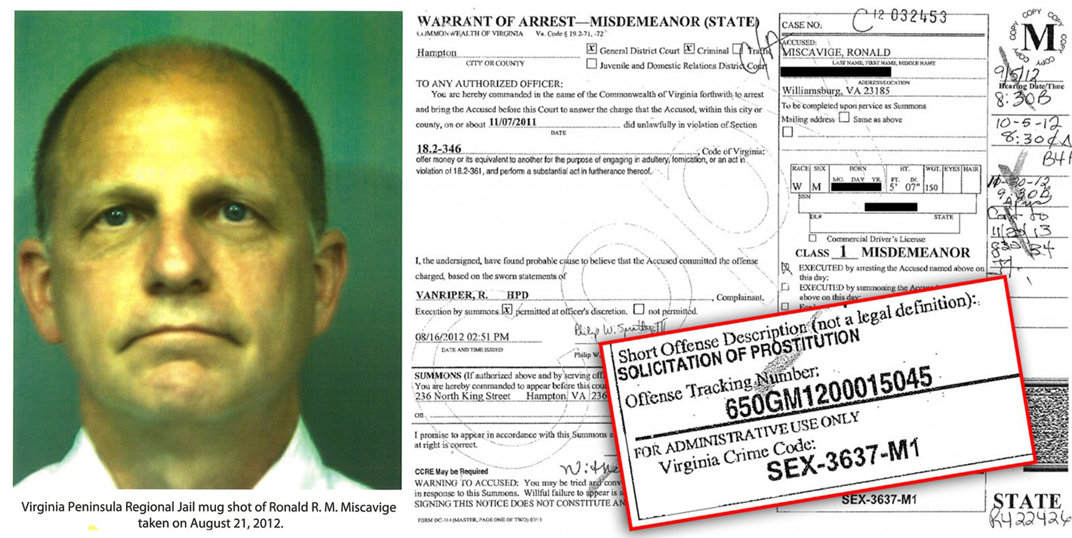 Ronnie used those disgusting websites like Backpage. Backpage is the website that was exposed nationally as a cesspool of human trafficking—including underage women. That didn't bother Ronnie then and it certainly hasn't bothered Ronnie since. In fact, Ronnie supports those who defend Backpage and think it is "smart" to start a website that fostered such criminal activities.
All of which gets us back to why Ron writes about living with Ronnie as if life was idyllic in Southern Virginia: "At any rate, down in Virginia, Becky and I got along great with Ronnie and Bitty, and life was good."
"Good" must include pleading "GUILTY" to a sex-crime. "Good" must include knowing the chances are much higher that one could get, or spread, STDs. "Good" must also include Ronnie's wife, Bitty, leaving him.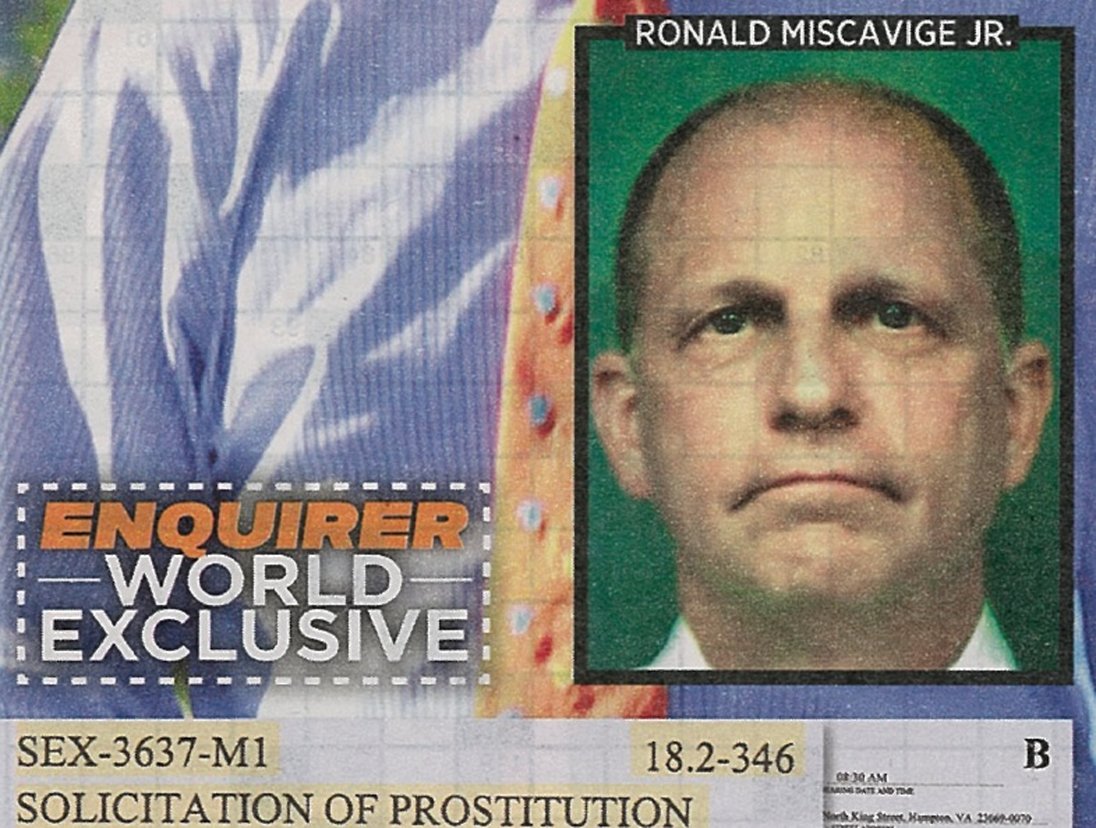 But perhaps "good" really meant that Ron was good with the National Enquirer doing a feature on Ronnie and call him a sex perv. According to the National Enquirer:
Ronnie paid THOUSANDS for sex and hired hookers more than 30 times over a two-month rampage that came crashing down with a secret arrest by the FBI!
Federal investigators compiled a massive dossier on the 58-year old perv, detailing a series of increasingly troubling encounters, including:
Asking a prostitute to stop at a McDonald's and bring him a breakfast muffin to snack on during a motel tryst!
Texting erotic comments to a pay-to-play sex worker who sent sleazy photos of a hottie in a skimpy green thong!
Hiring heroin addicts to perform sex acts—and cutting himself on a needle in a flea bag flophouse!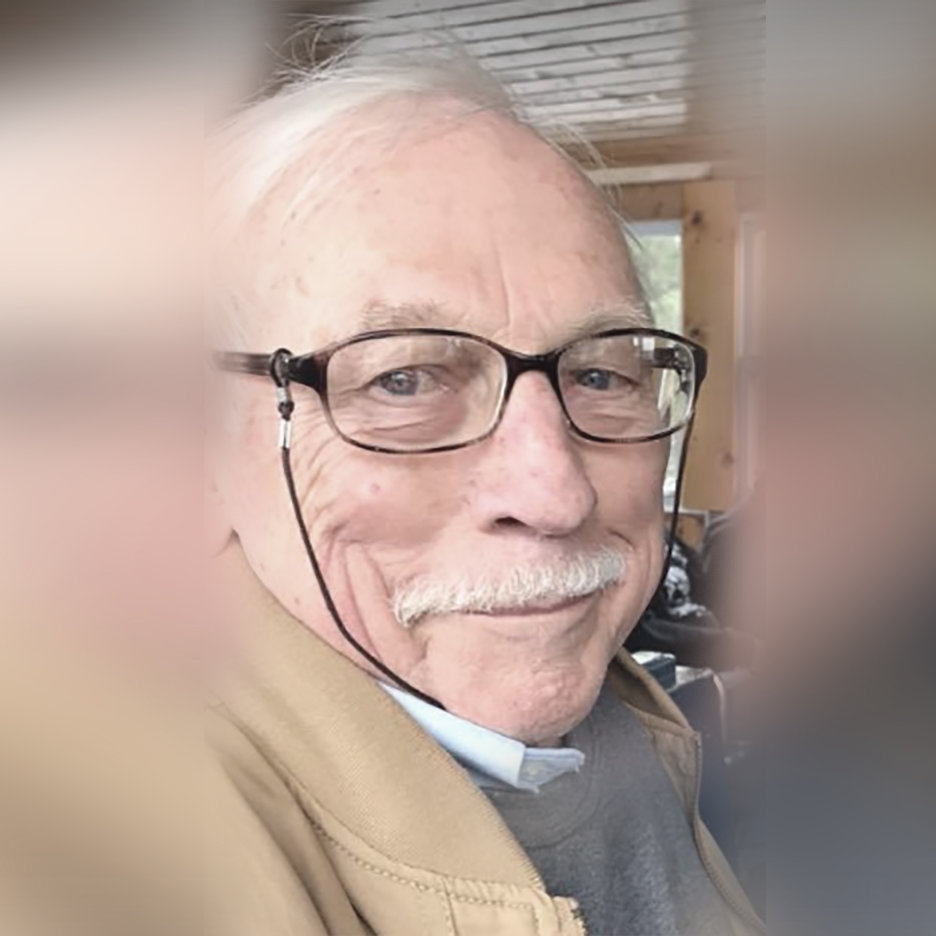 It is shameful for Ron to keep all of this covered up. He ought to talk about it. He should say what he knew and what really happened while he stayed in Virginia. He should be honest and admit how he covered it up. After all, Ron asked his younger son to help him, and that younger son, David, did. Ron is living in the house he now owns thanks to his younger son, while Ron protects the "sex perv" and does nothing to make things right.
By his actions, Ron shows he has no morals.
GET THE WHOLE STORY! Read: Sex in the Cities.
Read the whole story on Ronald T. Miscavige's Cover Up.
See the police documents: Ronald Miscavige arrested for prostitution. Police records show that one young woman, Rachel, told police that she had sexually serviced Ronnie 30 times over a two-month period. On one occasion, she and another prostitute serviced Ronnie together for a 30-minute threesome that included "everything," Ronnie paid each $100.
Read: The tragic human trafficking story Ron Miscavige Wants to Hide
"Yummy. That's an angle I haven't seen you from! I'm impressed and hard as a rock!"
Read: Even the National Enquirer Saw Through Ron's Cover Up.