Ron Miscavige will tell tall tales any chance he can. They aren't convincing but that won't stop him from practicing the skill he has honed throughout his life: the art of the "cover up". He put that skill to good use when he described his time with Ronnie as "life was good" and left out the important details, such as Ronnie's arrest as part of a larger FBI drug and prostitution sting. Ronnie had to go back to the same hooker after being warned off by law enforcement. That got him an arrest and prosecution for solicitation of prostitution. All you need to know is that his record says "guilty" and the reports paint a graphic picture of someone who is out of control.
There's more to the story, however. Here is another look at Ronnie's extra-curricular activities, this one with a per-hour woman. This is a "honey" Ron associates with who appears to operate like an assembly line. She sets up shop in a motel room and takes all comers.
ALL IN A DAY'S WORK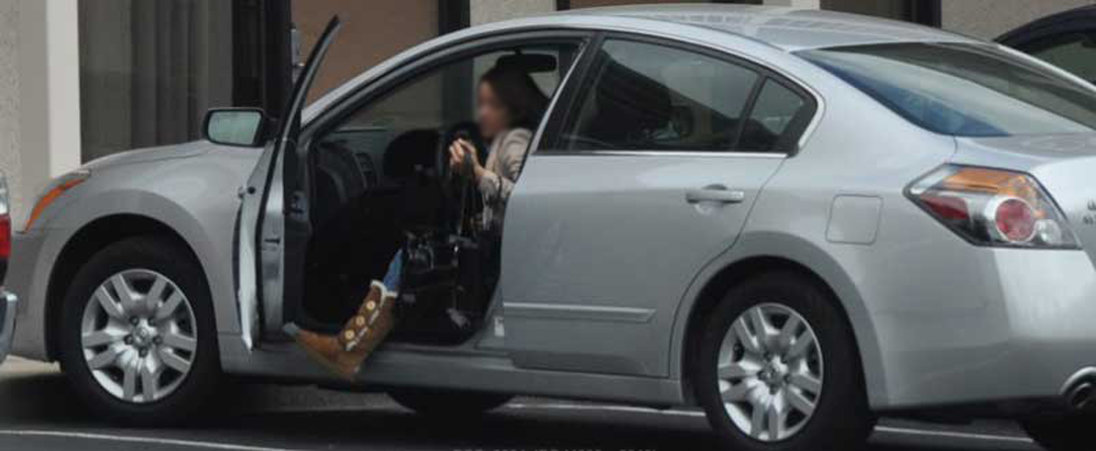 She's just one of Ron's working girls.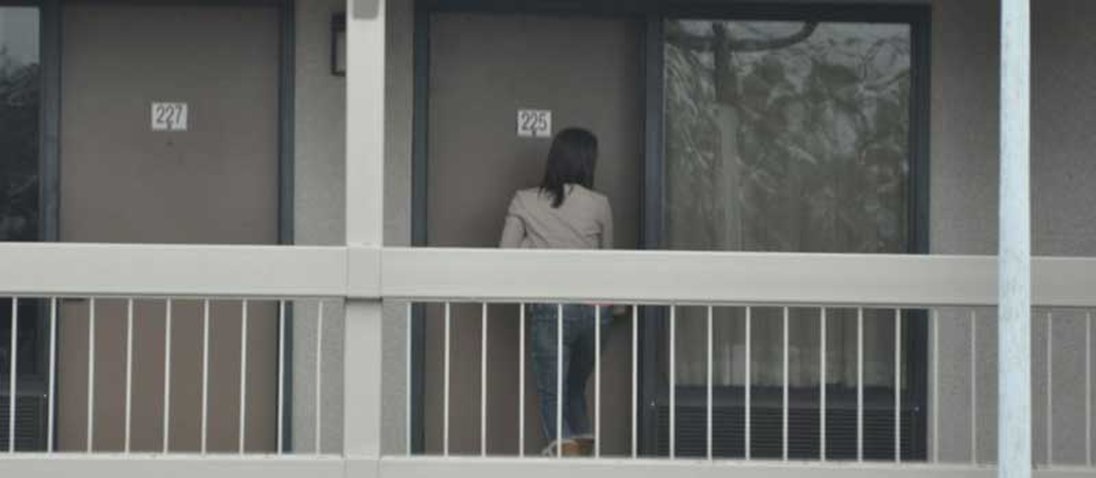 She's on the clock as she enters room 225.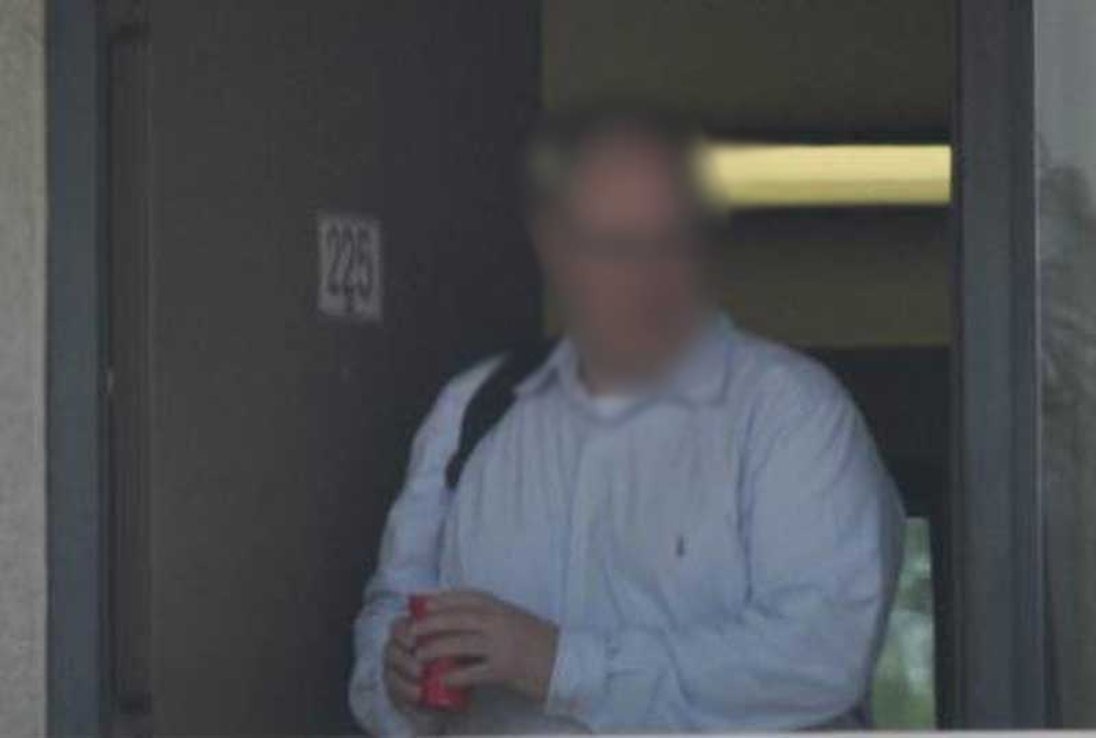 60 minutes later: "Client 1" exits. All done? Nope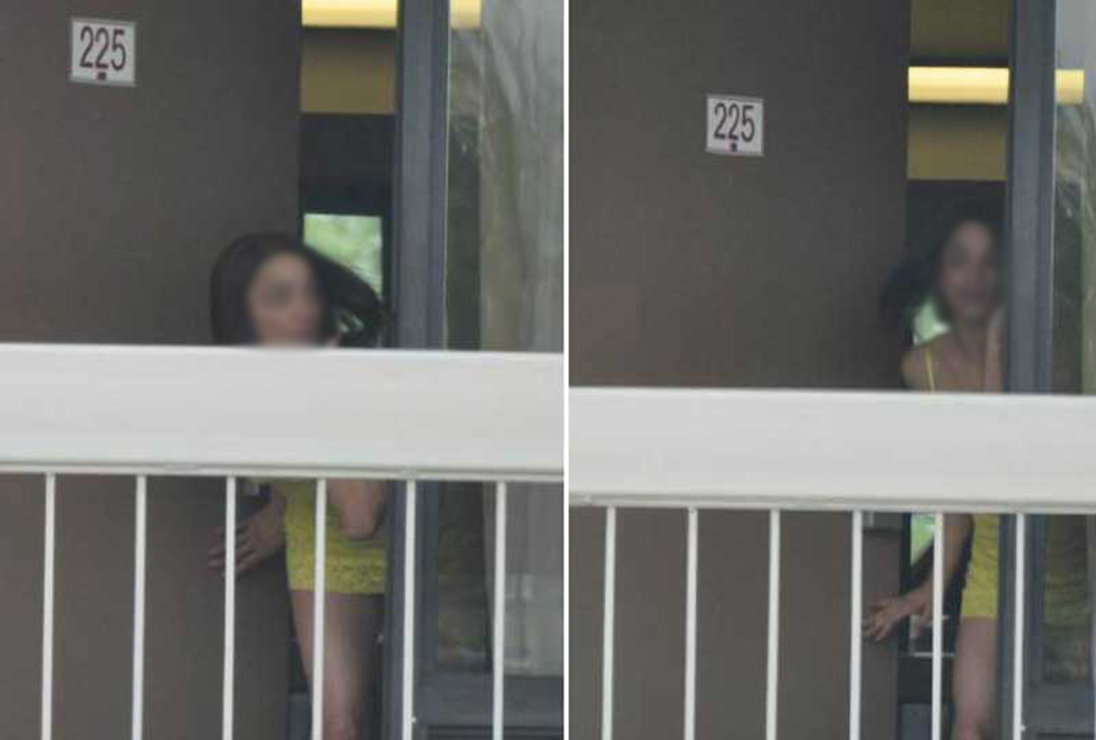 Nope. Looking to see who's in the "waiting room." Is that yellow negligee a uniform?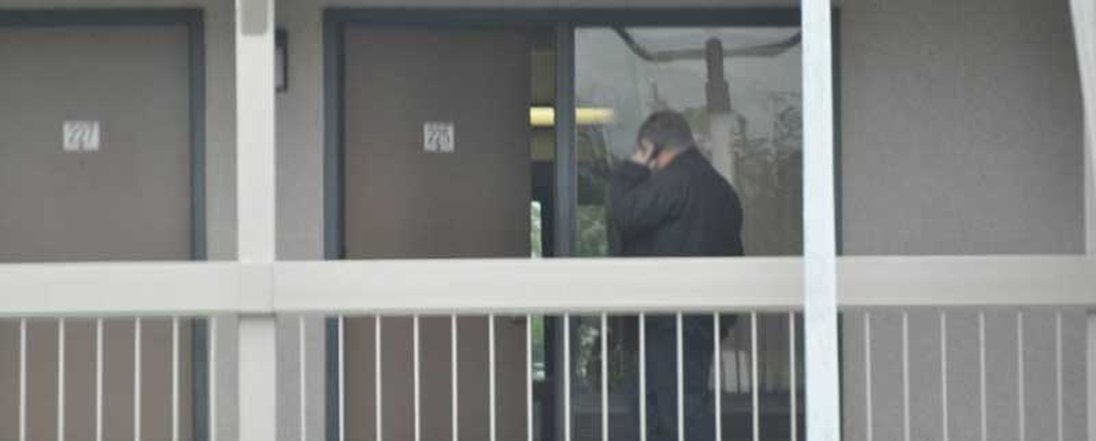 20 minutes later: "Client 2"?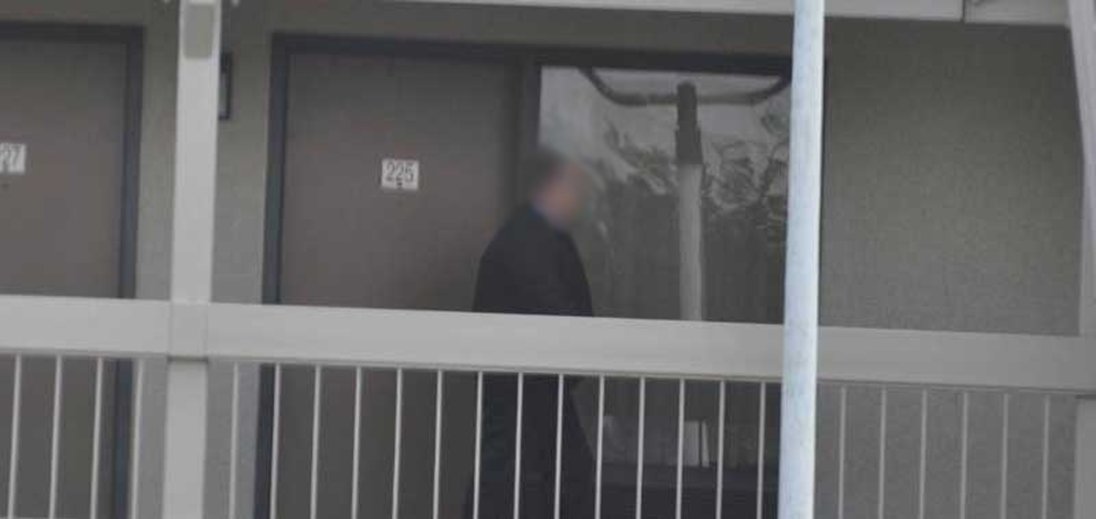 The exit was a "quickie"?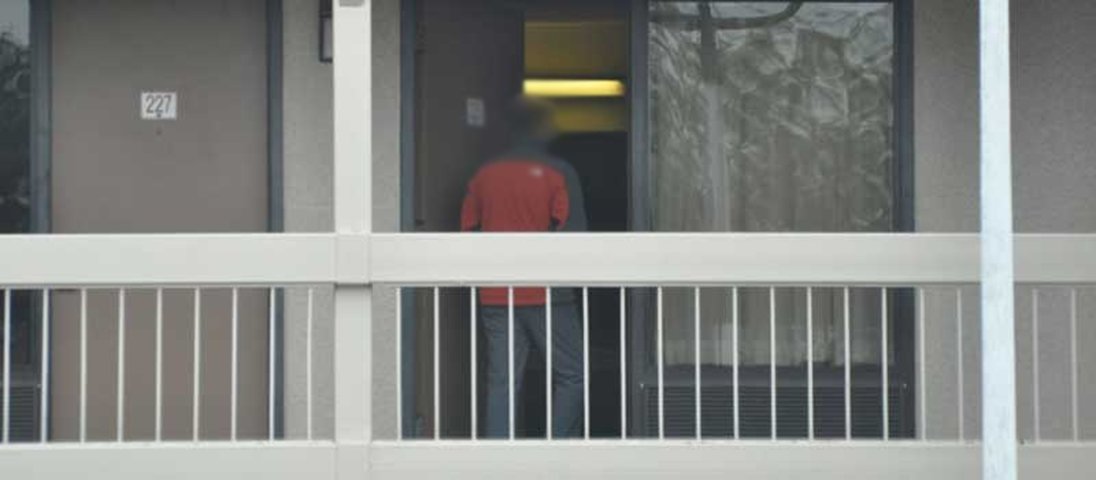 40 minutes later; "Client 3"?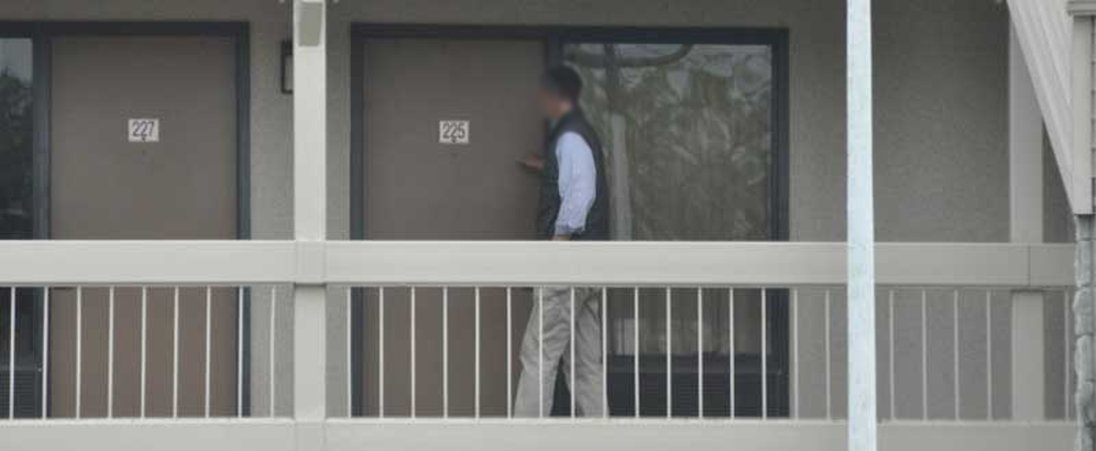 15 minutes later: "Client 4"?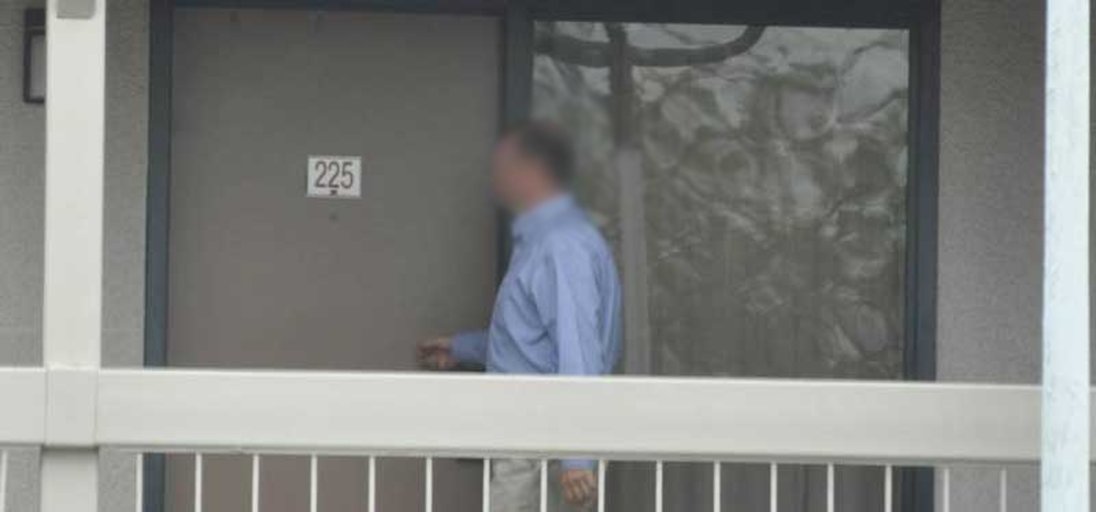 30 minutes later: "Client 5"?

Yet another "quick exit" so it would appear…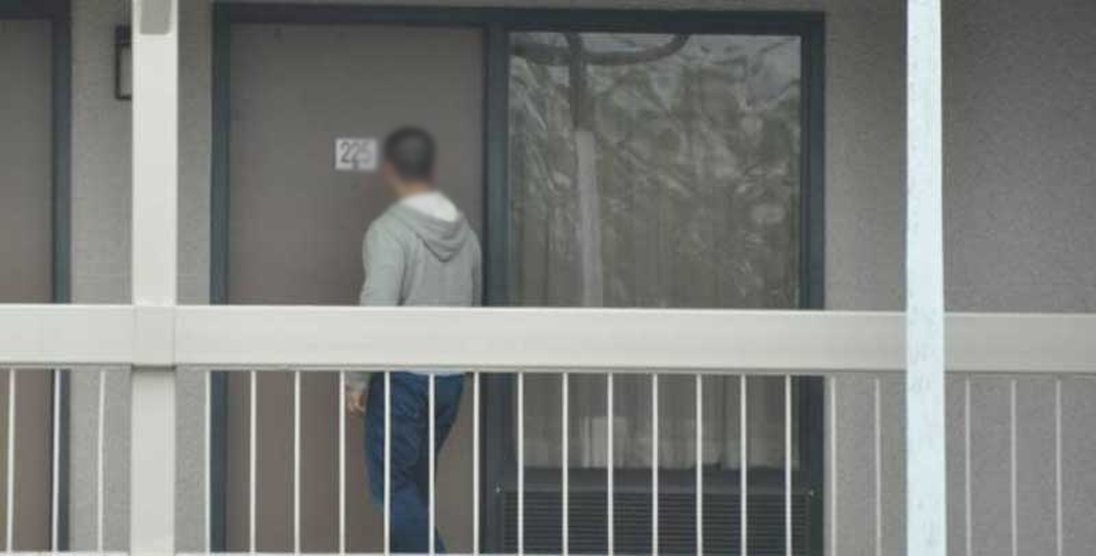 30 minutes later: "Client 6". Why would so many men go to this one hotel room in the afternoon?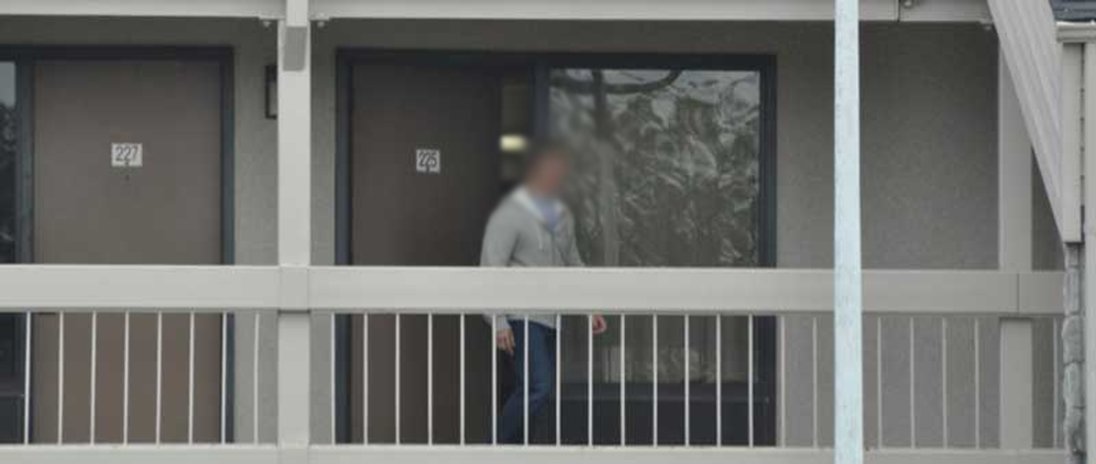 And why would they happily leave so rapidly?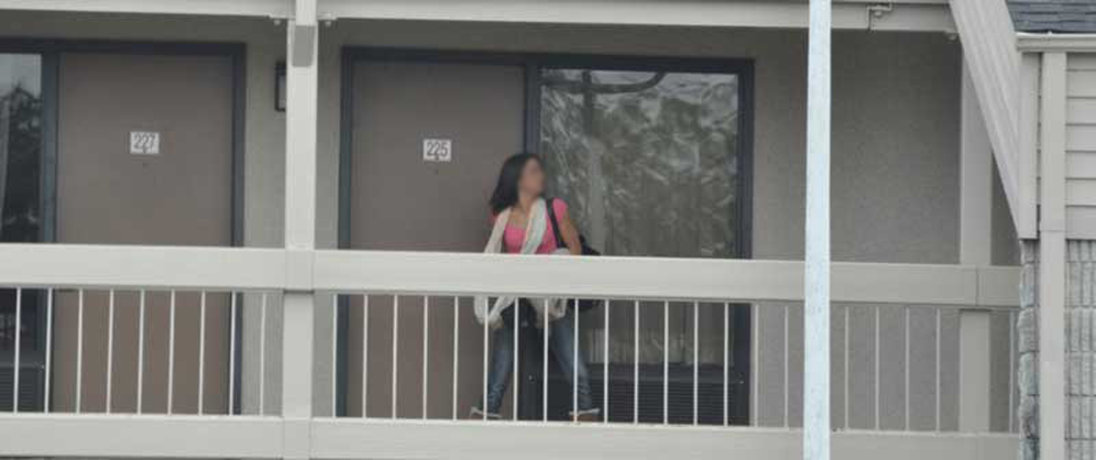 Done for the day…?
HOURS LATER…
One would think that was the end of the day. Not so. For special clients like Ronnie, she takes house calls. Ron drops in, leaving less than an hour later with a smirk on his face.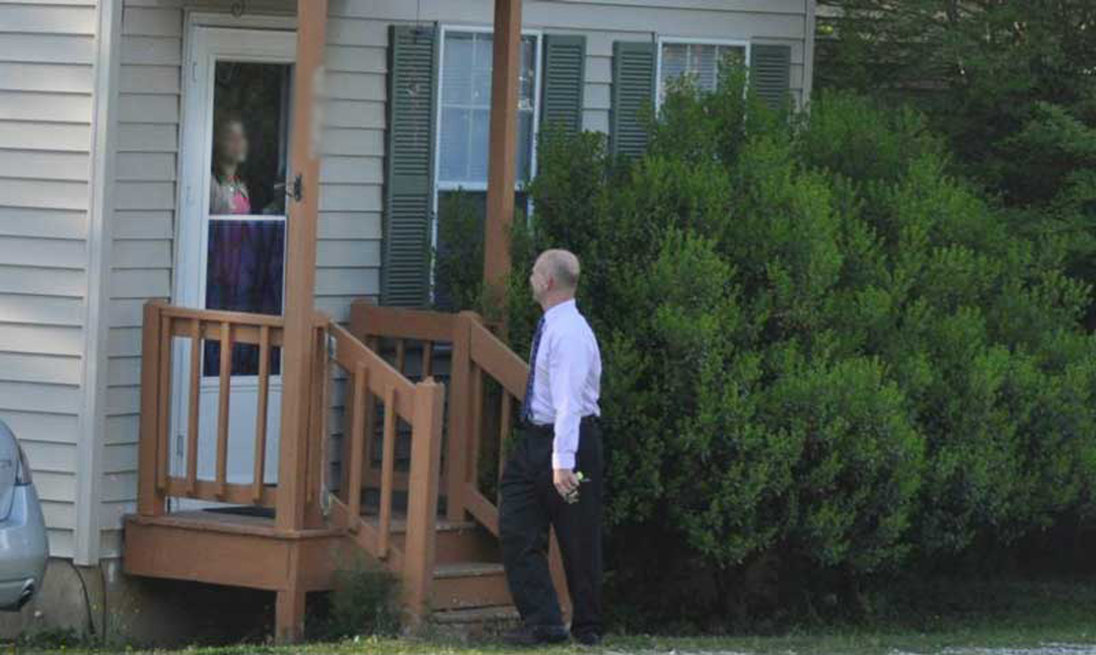 No one really knows what Ronnie was up to. Except Ron, who described Ronnie's activities as "reprehensible" and saying that his namesake son, Ronnie, has "a definite flaw" in that area. That is an understatement—and something Ron should add to the stories he's telling. At least then he would begin to be honest.
GET THE WHOLE STORY! Read: Sex in the Cities.
Read the whole story on Ronald T. Miscavige's Cover Up.
See the police documents: Ronald Miscavige arrested for prostitution. Police records show that one young woman, Rachel, told police that she had sexually serviced Ronnie 30 times over a two-month period. On one occasion, she and another prostitute serviced Ronnie together for a 30-minute threesome that included "everything," Ronnie paid each $100.
Read: The tragic human trafficking story Ron Miscavige Wants to Hide
"Yummy. That's an angle I haven't seen you from! I'm impressed and hard as a rock!"
Read: Even the National Enquirer Saw Through Ron's Cover Up.