Ron Miscavige can't stand the truth. It gets in the way of his scam. It's a nuisance. An inconvenience. Like when he was on a national news program with Megyn Kelly and she asked Ron how many times he hit his wife, Ron was forced to make the jaw-dropping admission, "Maybe all the time, over a 10-year period—would happen maybe once a month or something like that." That is 120 times!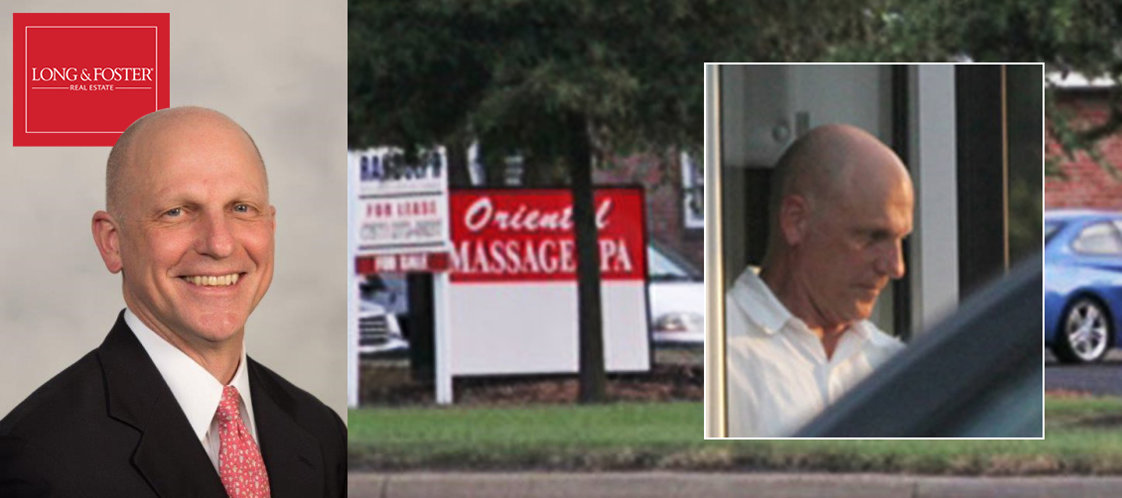 So it comes as no surprise that Ron covers up the truth about his namesake older son, Ronnie. Undaunted by his arrest and guilty verdict on prostitution charges, Ronnie carries on. So Ron tells his tall tales and Ron's (and Ronnie's) discreditable conduct gets exposed.
Oriental Massage Spa is a regular. It is convenient for "quick" stops. Parlors like this pop up all over Virginia. Local government has been trying to regulate the darker side of the massage trade. Ronnie seems to know how to find those that offer additional service. No information is available on what services were rendered on this trip.
When the police interviewed Ronnie, he stated that he has researched "backpage" and "avenueX" websites to purchase topless massages. On one occasion Ronnie paid $100 for a massage. Police asked Ronnie if he had previously paid a couple of prostitutes for sex during the "massages." Ronnie stated that "he would like to answer the question truthfully but was afraid that he would get in trouble if he did so." One of the woman did answer: "[Ronnie] Miscavige typically paid $200 for one half hour of oral and vaginal sex."
ORIENTAL MASSAGE SPA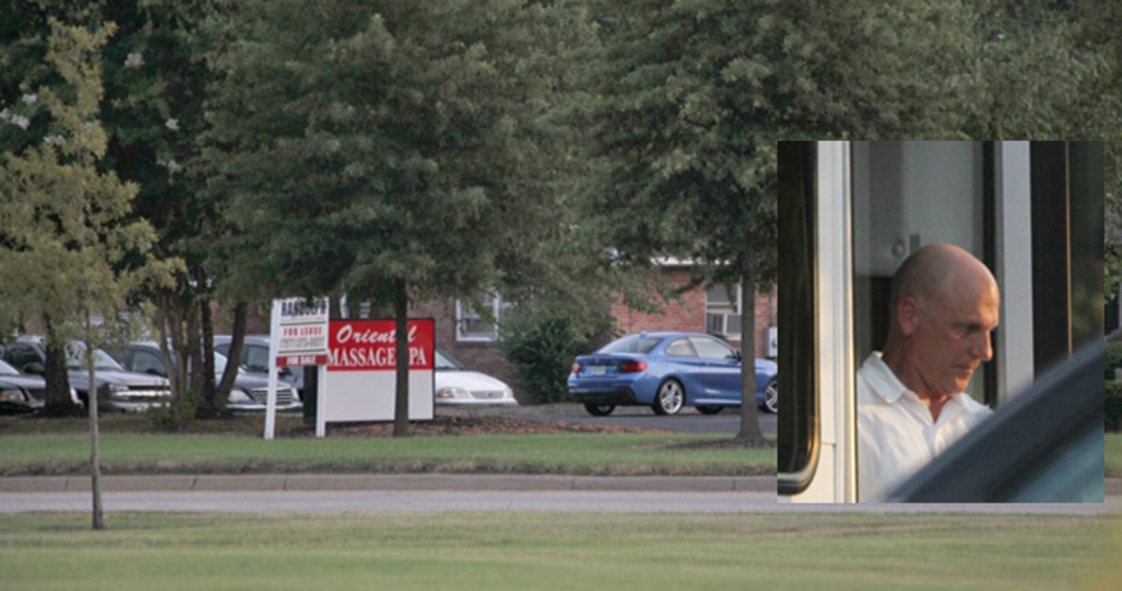 Another car (this one blue), another spa. Oriental Massage Spa is convenient for a quick trip.
GET THE WHOLE STORY! Read: Sex in the Cities.
Read the whole story on Ronald T. Miscavige's Cover Up.
See the police documents: Ronald Miscavige arrested for prostitution. Police records show that one young woman, Rachel, told police that she had sexually serviced Ronnie 30 times over a two-month period. On one occasion, she and another prostitute serviced Ronnie together for a 30-minute threesome that included "everything," Ronnie paid each $100.
Read: The tragic human trafficking story Ron Miscavige Wants to Hide
"Yummy. That's an angle I haven't seen you from! I'm impressed and hard as a rock!"
Read: Even the National Enquirer Saw Through Ron's Cover Up.