Not only does Jesse Prince have a documented history of lying, he was paid in the past for false court testimony, making him in effect a professional liar. But that doesn't matter to Ron Miscavige. Jesse Prince is his kind of man. And so, Ron Miscavige pals with and promotes Jesse Prince, a self-described "normal American boy" who commits sex crimes. Prince's definition of "normal" involves having oral sex with his own sister when she was a teenager. Prince described the incest as the actions of "just a normal American boy." Here it is in his own words:
Ron Miscavige ignores the inconvenient fact that not one, but two, judges had concluded Prince is a pathological liar. The Hon. Judge Susan Schaeffer, commenting on Prince's credibility as a paid witness against Ron's own son, stated that Prince "would tell you under oath that he wouldn't care if he was under oath or not, he'd lie … I'm just quite flabbergasted. I don't know that any court has ever seen the likes of him."
The judge went on to say Prince "was just extraordinarily biased and really, frankly, he said and would say that he wouldn't tell the truth." The judge told the plaintiff's attorneys that Prince "is useless to you as a credible witness." She added that "I have a great deal of trouble with Mr. Prince being truthful."
The Hon. W. Douglas Baird just a short time later also found that Prince was not credible. That's two judges with the same determination: Jesse Prince cannot be believed.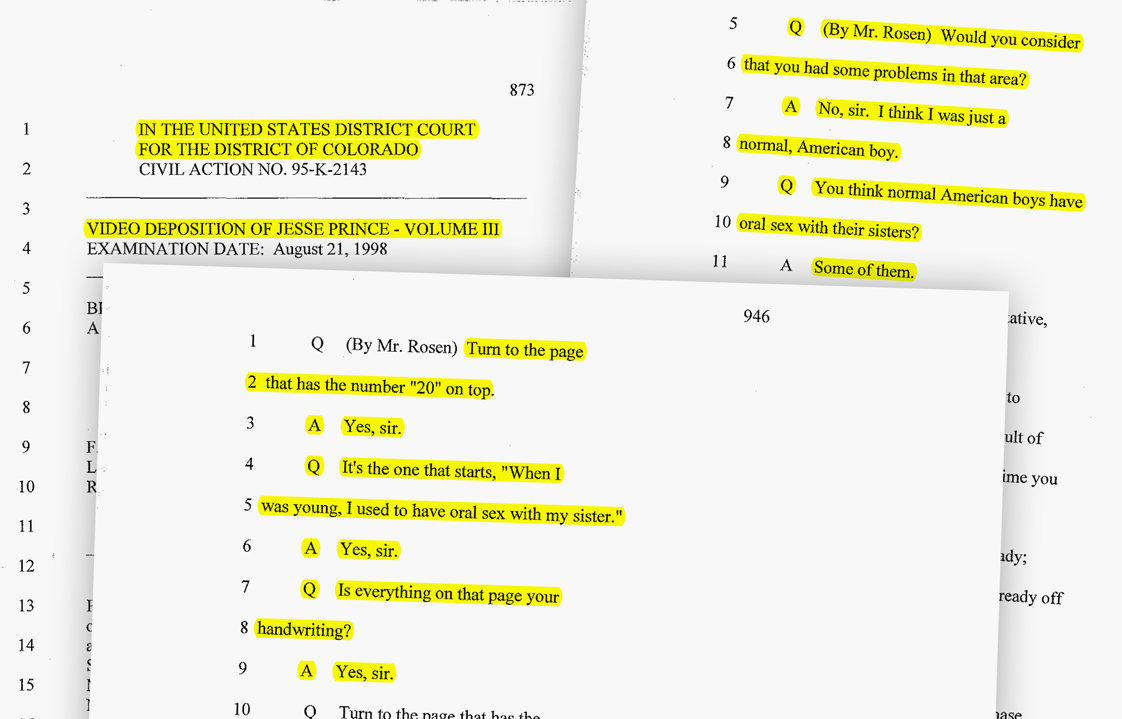 Spinning stories isn't the only reason Prince is the perfect pal for Ron Miscavige. Something else Ron and Jesse Prince have in common—in addition to seeking a payday—is a treasure trove of appalling and deviant behavior.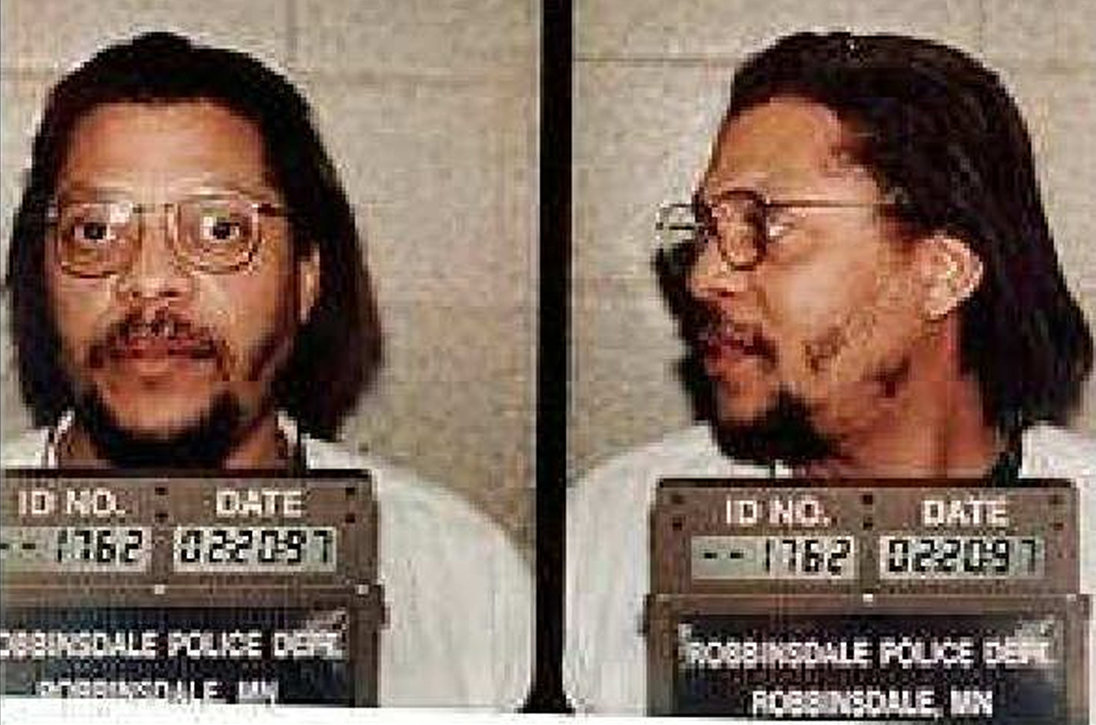 Just as Ron brushes aside Prince's admission under oath to having oral sex with his teenage sister, he also brushes aside Prince's arrest in Macon County, Ill., for contributing to the delinquency of a minor after impregnating a teen girl. He also ignores Prince's arrest in the same county for strolling naked down a street while high on drugs, resulting in a guilty plea for disorderly conduct. Add to that two arrests for drunken driving in Minnesota, as well as his admission to once having been a drug dealer, and it's pretty obvious why Ron Miscavige would pal with and promote Jesse Prince. As the saying goes, "birds of a feather flock together."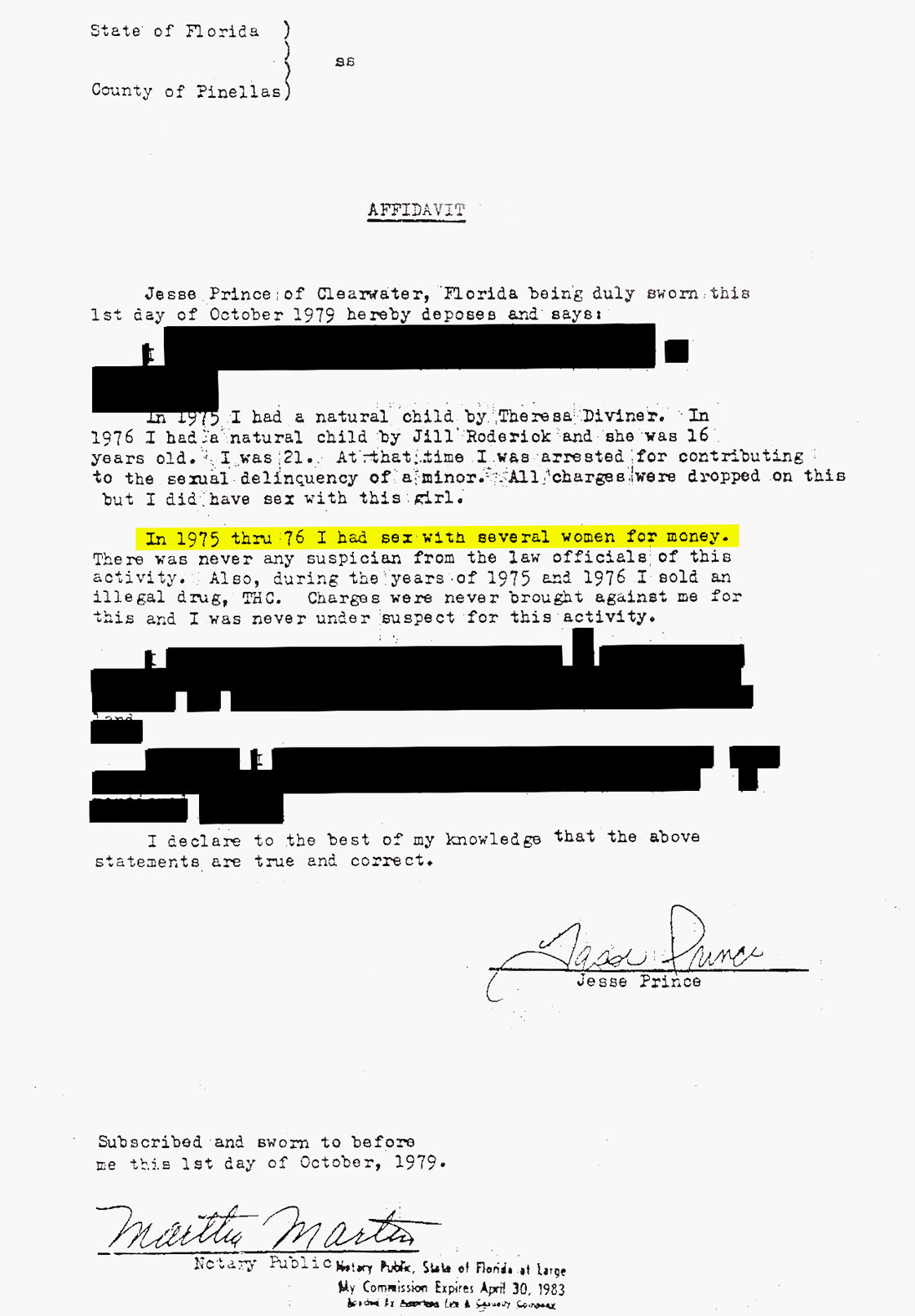 Whereas Jesse Prince was arrested for prostituting himself, Ron Miscavige's older and favorite son, Ronnie, was arrested for soliciting prostitution. These men are Ron's crowd.
Ron Miscavige knows all about sex crimes. He himself was arrested for attempted rape, and while living with his namesake, Ronnie¸ in a house in Williamsburg, VA., Ronnie was arrested by police in Hampton, VA., as part of a larger FBI sting into drugs and prostitution. This is the same category of abusive and immoral behavior—sex crimes—to which Ron and his "buddy" Jesse have both been arrested for.
As for Ronnie, police records show Ronnie was arrested for SEX-3637-M1, a sex crime of solicitation of prostitution. What's worse, Ronnie had been warned off by law enforcement and went back to the same abused human-trafficking victim to get some more.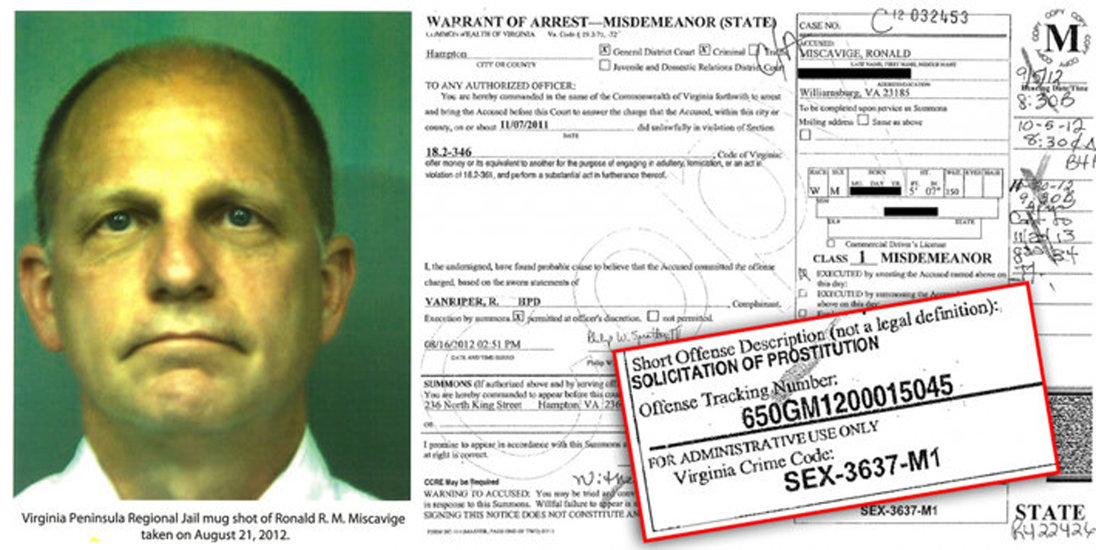 According to the police records, the Court disposition for Ronnie's soliciting prostitution from a known human sex trafficking victim reads "GUILTY W/H/F UNTIL NOV 2013."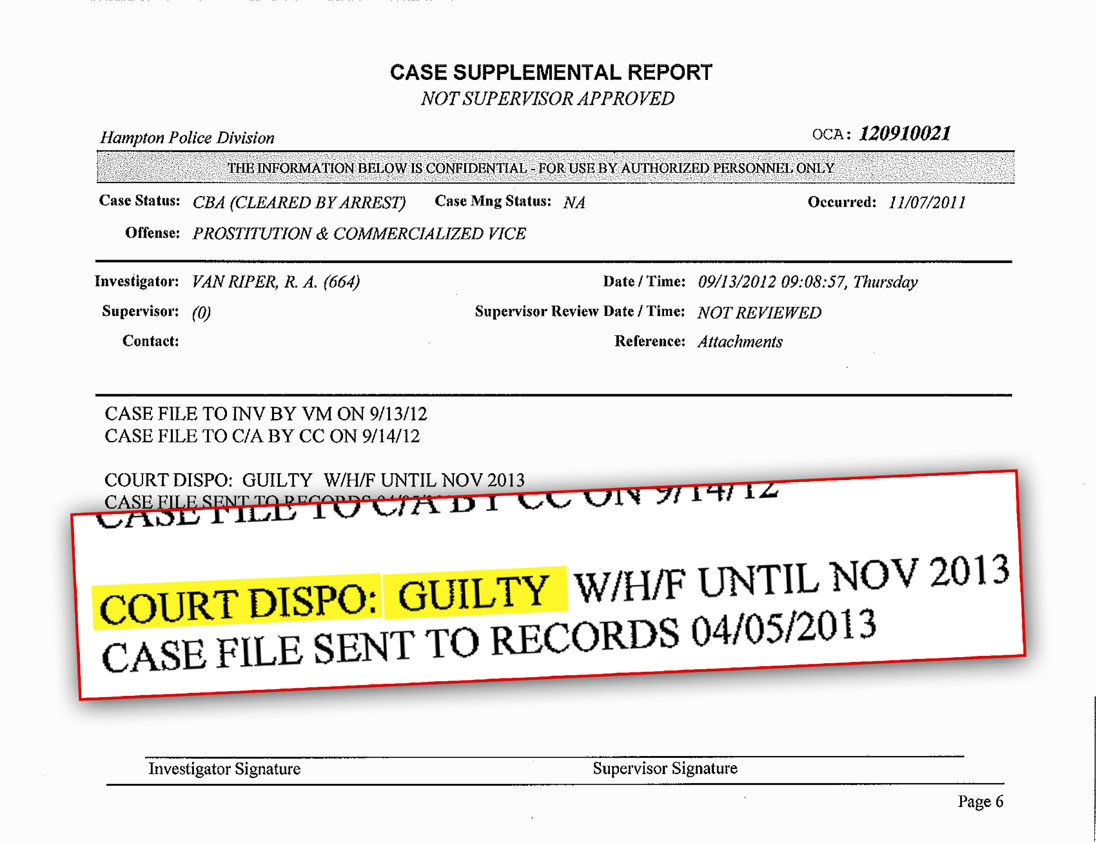 The police report elaborates that there were at least 30 such incidents in just a two month period with individual prostitutes and at least one instance of a threesome involving "everything."
The police documents show Ronnie used a cell phone with the phone number used as a Manager of Long & Foster. Ronnie admitted to the police that he "was afraid … to answer the[ir] question truthfully" because he "was afraid that he would get in trouble if he did so.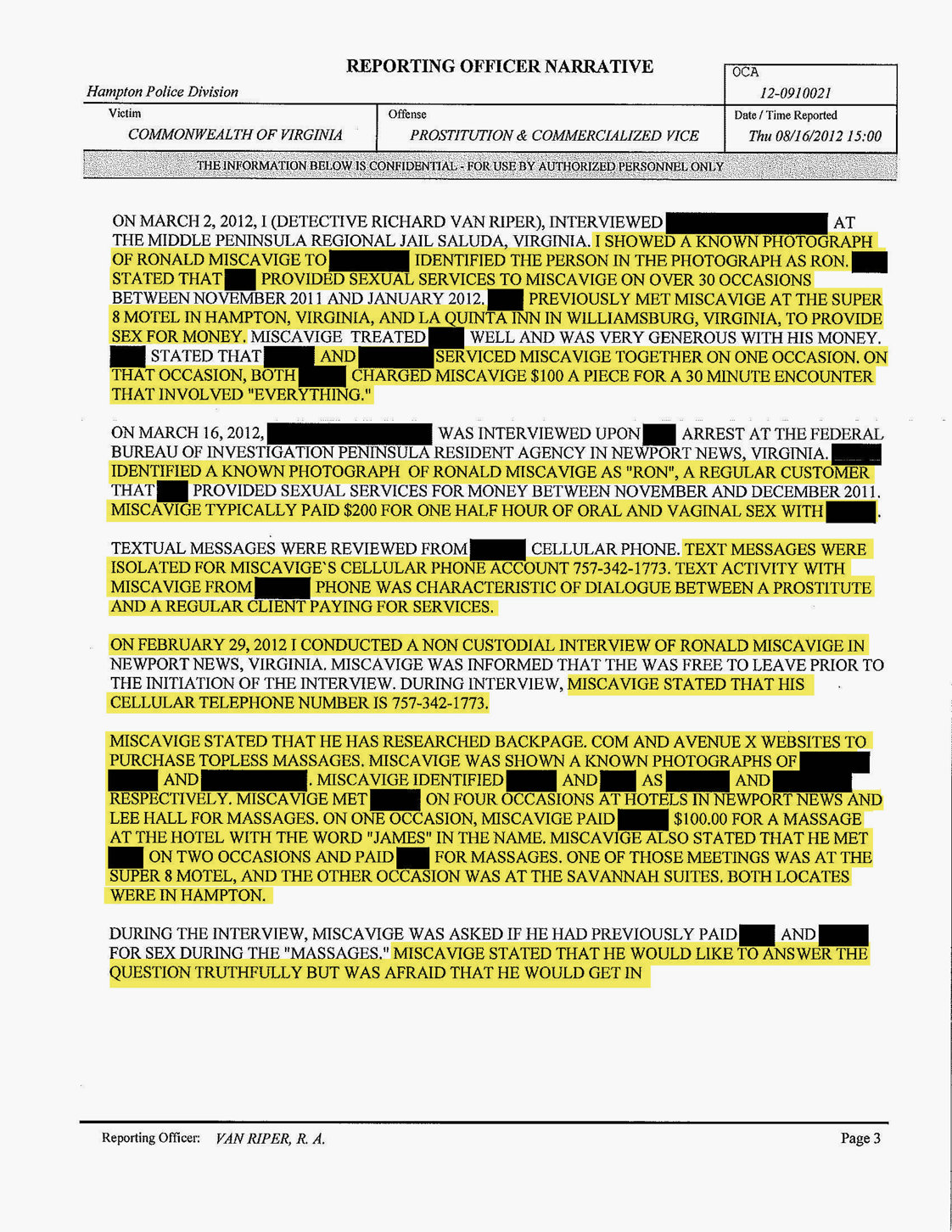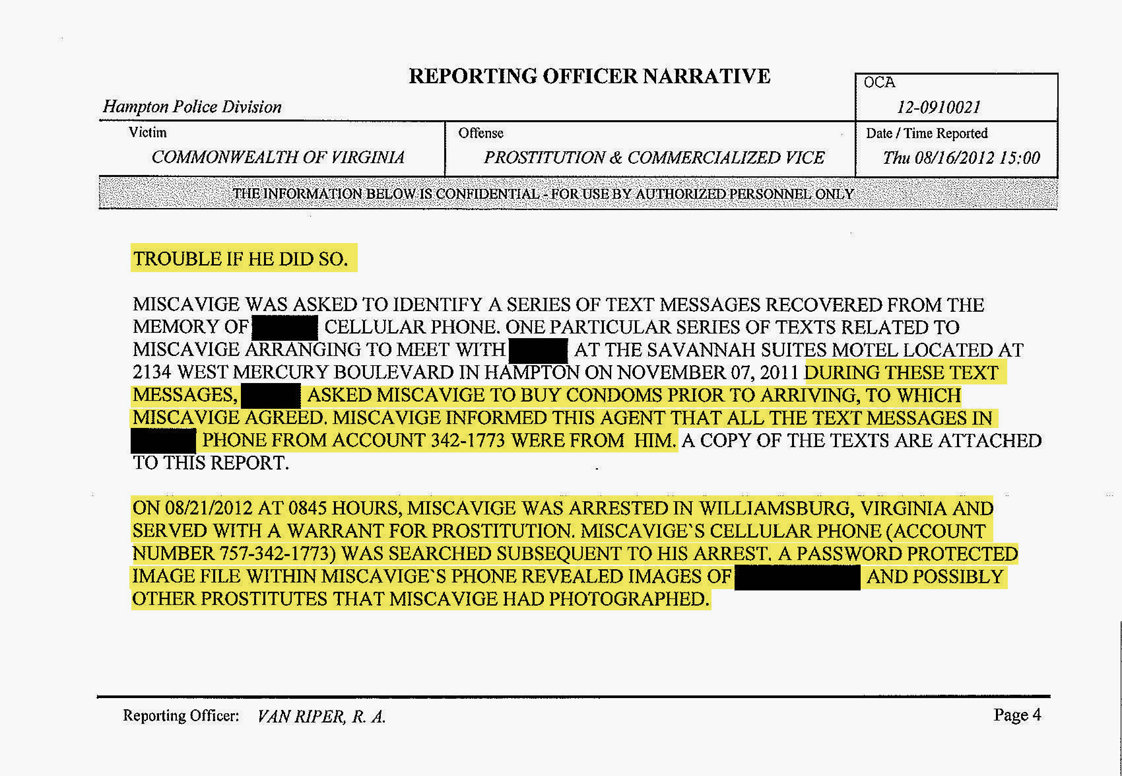 According to an investigation report, one of the woman watched while Ronnie and another prostitute had sex.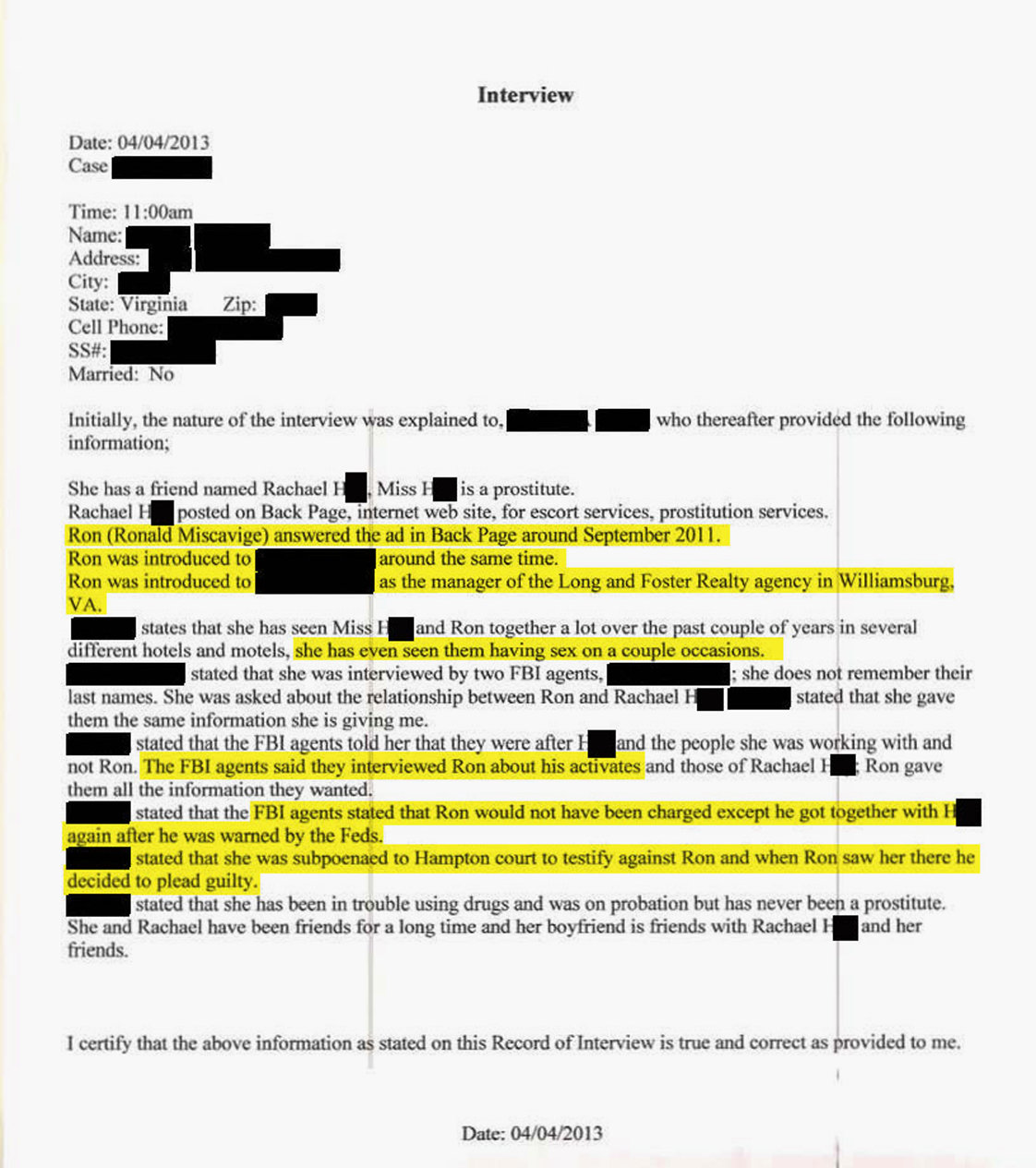 Apparently the referral to Ronnie came from the notorious backpage website, which is well-known to be a hotbed for human trafficking of woman, particularly underage women. Tony Ortega, fellow pal of Ron and Jesse Prince, was a defender and promoter of backpage, so much so that he described the disgraced, indicted owners as "smart enough" to start back page. About as smart as Ron Miscavige, Ronnie Miscavige and Jesse Prince.
So there you have the den of sex thieves. Ron Miscavige's crew.